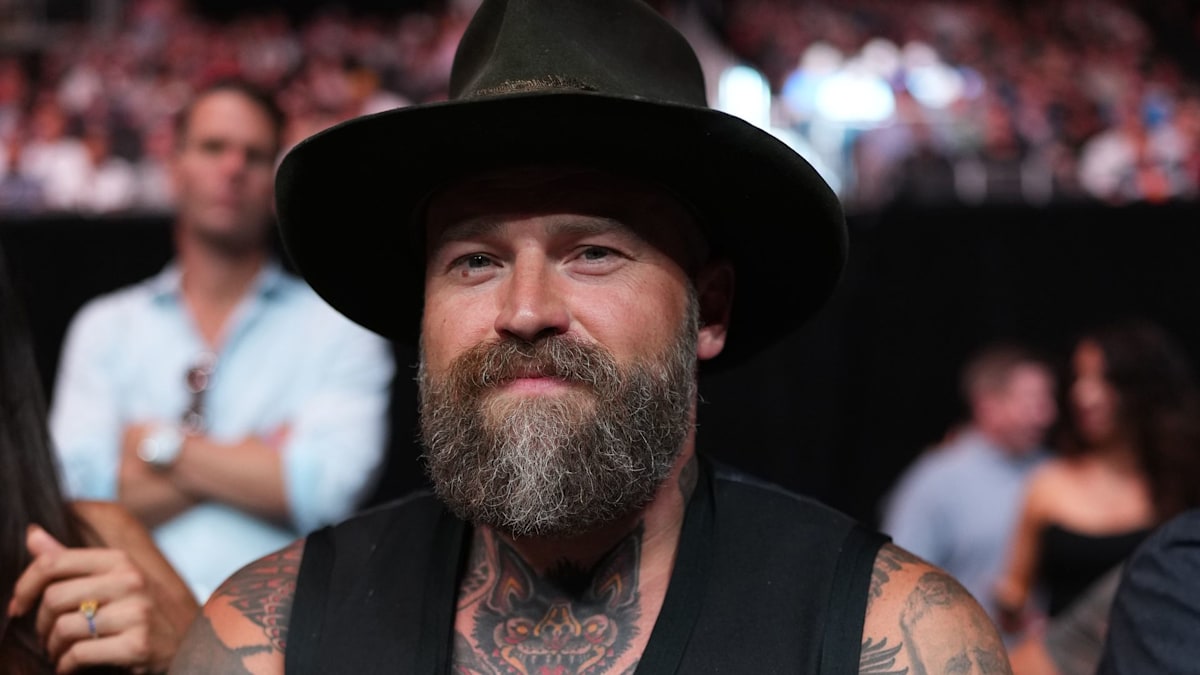 Zac Brown has undergone an incredible transformation over the last few years and stunned onlookers with his muscular physique at the 2023 CMA Awards on Wednesday.
The Zac Brown Band frontman – who featured in a tribute to recently passed songwriter Jimmy Buffett at the ceremony in Nashville, Tennessee – has lost a dramatic amount of weight and bulked up his appearance by lifting weights at least five days a week. 
If that wasn't enough to get his heart rate going, he also does one hour of cardio, paddleboarding, or hiking! 
The 'Chicken Fried' singer revealed in an interview with Men's Health last year that he wants to be a "ripped old dude" – but more importantly, he wants to be in good shape to look after his five kids, Justice, Lucy, Georgia, Joni and Alexander, who he shares with his ex-wife, Shelly Brown. 
Zac Brown Weight Loss 
"I want to be running up and down mountains when I'm 70 years old. I don't want to be alcoholic, red-faced, hunched over, can't move. You start falling apart when you don't take care of it," the country star explained. 
"Whatever makes me feel the best so I can be the best for my kids and my people, that's the goal for me. 
"As I get older, the more I want to be able to get out and adventure, dive deeper, go out into the woods. That's a huge motivator for me. I want to be a ripped old dude." 
Zac revealed that he was inspired to get fit and healthy after meeting Bruce Springsteen, who told him he needed to "sweat for an hour a day". 
"When I met Springsteen, I said, 'Tell me something that's helped you to stay feeling good.," Zac recalled.
"He was like, 'Man, you need to sweat for an hour a day. I don't care what you do, doesn't matter. You need to sweat for an hour a day,'" Zac recalled. 
"I was like, 'You're the Boss. Let's do it.'" 
To make sure he keeps up with his workouts while touring, Zac and his band turned a tractor-trailer into a gym and kitted it out with machines, free weights, and even a sauna. 
"One thing I noticed, just bouncing down the road on a bus for days and days in a row, you get hunched over," he told the outlet. 
"It's hard work, man. You get what you give, whatever you put into it. As time goes on, the more and more momentum you get doing it, and you want to feel good." 
Transforming his lifestyle has also done wonders for his mental health. "If I go four or five days without working out, everything just seems to be a little darker than it should be," he explained. 
"Your perception of things is really all that you have. I can tell some days when I wake up if I'm a little off. 
"Those are the days I need to push myself to go and do it," he added. "You don't want to, but that's what pulls you out of that funk, getting to sweat."
Get the lowdown on the biggest, hottest celebrity news, features and profiles coming out of the U.S.  Sign up to our HELLO! Hollywood newsletterand get them delivered straight to your inbox.