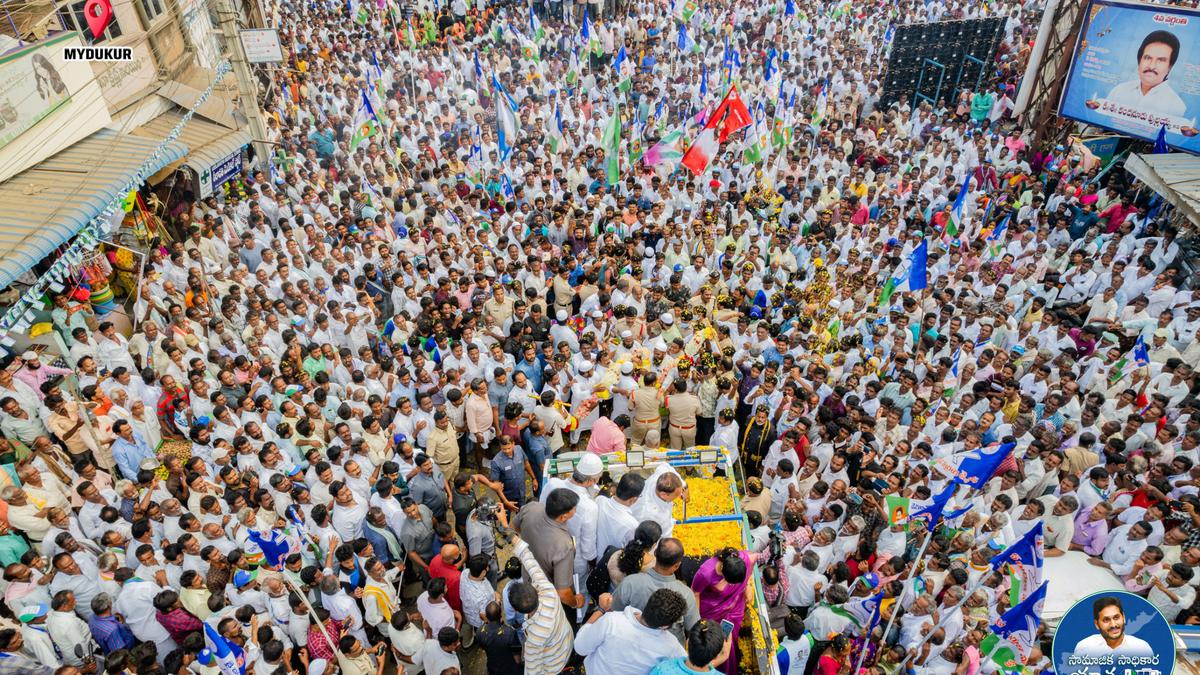 The YSRCP organised the Samajika Sadhikara Yatra at Narasaraopeta in Palnadu district, Mydukur in YSR Kadapa District, and Yalamanchili in Anakapalli district on Monday.
Municipal Administration Minister Adimulapu Suresh emphasised the resolution of challenges faced by drum artists Padmashalis and other community members under Chief Minister Jagan Mohan Reddy's leadership.
Leaders from the Dalit community who had been elevated to ministerial positions, such as that of the Deputy Chief Minister lauded the CM.
Deputy CM Amzath Basha, addressing the gathering at Mydukuru, said that the CM had elevated social empowerment from a mere slogan to policy, adding that the State government could achieve what no one could in 75 years of independence. Similarly, K. Narayana Swamy said that it was commendable that despite belonging to the Dalit community, he could become the Deputy CM, terming this as a "transformational change".
At Yelamanchili, Revenue Minister Dharmana Prasada Rao took a dig at former CM N. Chandrababu Naidu, by stating: "Can Mr. Naidu dare to say that he has improved the quality of life of the people? Mr. Jagan can say that with full conviction."
Deputy Chief Minister Budi Mutyala Naidu, Revenue Minister Dharmana Prasad, IT Minister Gudivada Amaranth, Anakapalli MP Beesetty Venkata Satyavati, Anakapalli District President Boddeda Prasad MLA Karanam Dharmasri, and Yalamanchili MLA Kannababu Raju were also present. 
Further, Mr. Raju said that recognising the challenges faced by the fishermen,  the  government proposed the construction of 8 jetties in the state, including Pudimadaka Jetty, which accounts for ₹397 crores. "By next year, this jetty will be all set to accommodate 950 boats. Further, Asian Paints, under the CSR facility, has dug 40 ponds that have not dried even during drought seasons. Isn't this all development? Our work speaks development, whereas TDP's work speaks corruption," he said.