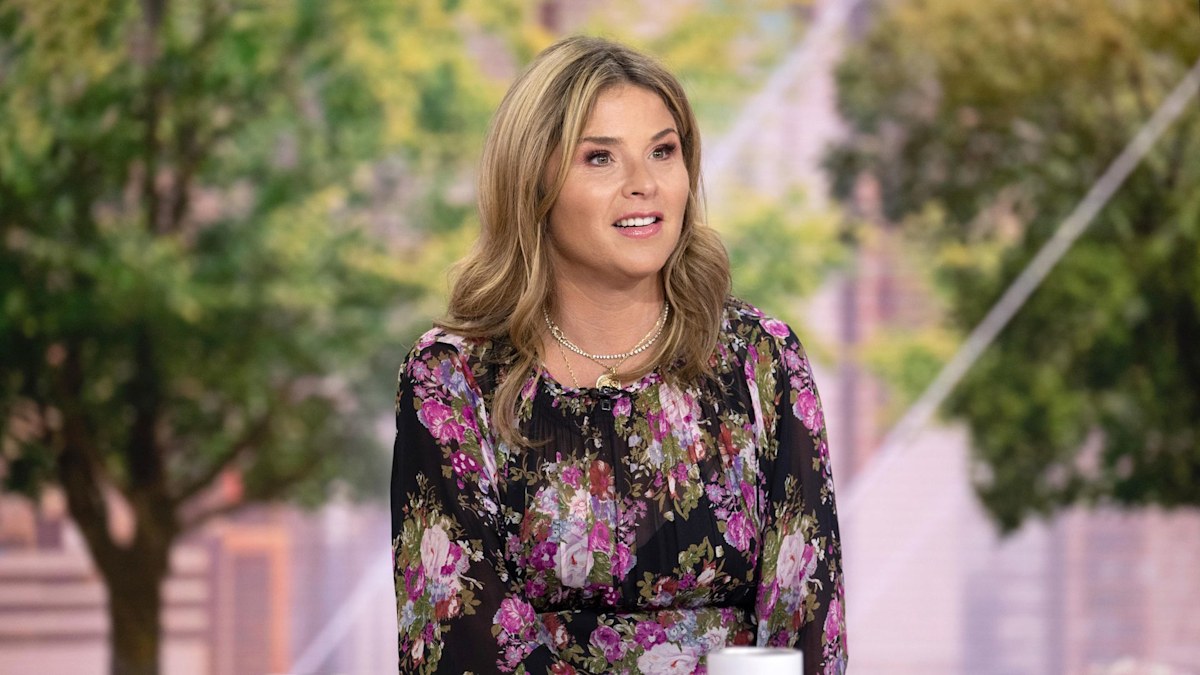 Halloween is almost upon us – and Jenna Bush Hager is throwing it back to 2022 and her iconic performance as Celine Dion for The Today Show. 
For the segment on NBC, Jenna wowed fans with the remarkable transformation into the songstress, wearing an embellished silver gown, pointed satin heels, an ornate sequin cape and a realistic honey-toned wig. The performance saw her imitate Celine as she sang 'It's All Coming Back To Me Now' – and fans loved the throwback with many praising her for the "guts" it would take to commit to the bit.
The Today Show anchors are known for their incredible Halloween looks, and last year also saw Hoda Kotb and Savannah Guthrie twinning in matching sheer leotards as they transformed into Cirque du Soleil performers, and even gave fans at 30 Rockefeller a surprise performance. 
Craig Melvin, meanwhile, dressed up as Muhammed Ali, while Sheinelle Jones wowed as a Las Vegas showgirl. Al Roker transformed into Sammy Davis Jr., while Carson Daly and Dylan Dreyer doubled up as David Copperfield and his assistant. Willie Geist became Elvis Presley while Peter Alexander and Kristen Welker stole the show, becoming Jennifer Lopez and Ben Affleck on their wedding day. 
It's unclear what the Today anchors will dress up as for the 2023 extravaganza but we're sure Taylor Swift and Travis Kelce will be one couple's choice, as well as Barbie, with Greta Gerwig and Margot Robbie's movie leading to sales for pretty pink outfits to go through the roof. 
Taylor and Travis, meanwhile, have taken over the world after it emerged in September that they were dating, months after the NFL star revealed he had attempted to give the superstar his number when he attended the Eras Tour in Kansas City, Missouri.
During a presser in week seven, ahead of the Kansas City Chiefs game against the Los Angeles Chargers, Travis was asked if he had any advice for fans who wanted to dress up as the hot new couple for Halloween, and he laughed: "The mustache is slowly starting to disappear, but I'll tell you what man, that stash in the 87 jersey was pretty iconic there for a little bit. 
"I had it when I met Taylor for the first time so I guess the 'stache and maybe a bracelet."