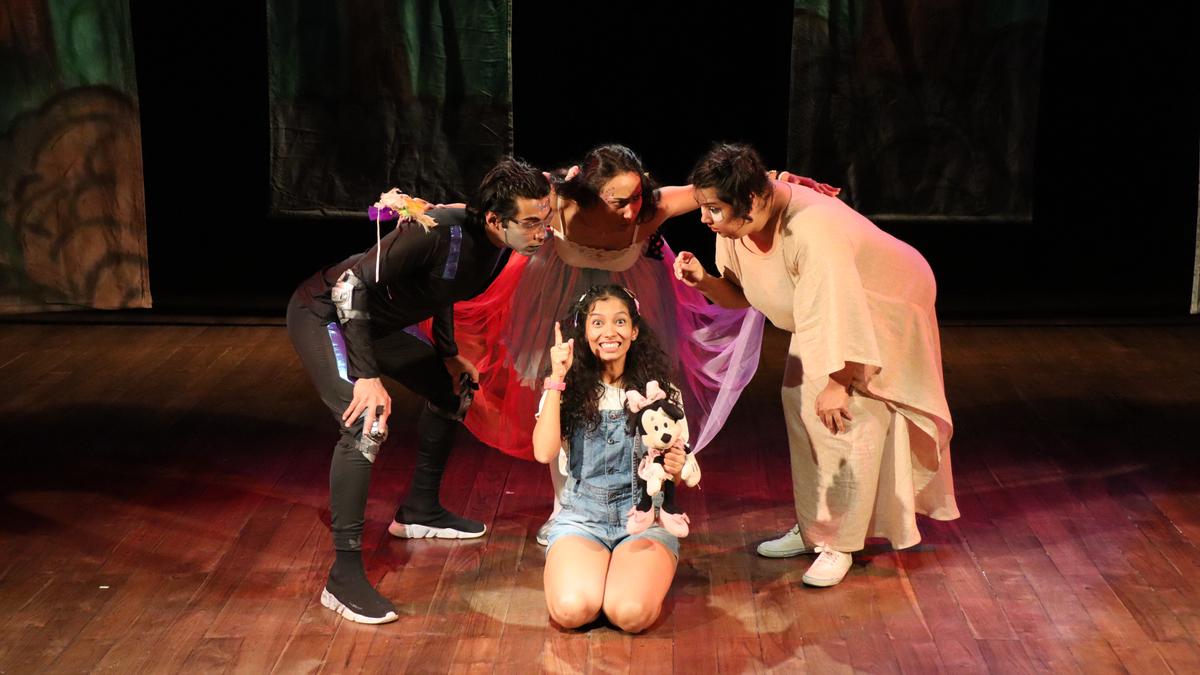 The world of theatre holds a transformative power, especially on children. From being a powerful tool of creative engagement to fostering empathy and boosting self-confidence, its impact on young minds is profound. While the roots of children's theatre in India can be traced back to ancient folklore and classical forms of storytelling, in recent years children's theatre has undergone significant transformation. Bringing this evolving landscape of children's theatre to Visakhapatnam are some of the finest theatre groups from across India who will be performing in the city in November at a three-day children's theatre festival.
After the success of the first edition of Vizag Junior Theatre Fest (VJTF), LitLantern for Culture and Literature Welfare Society is back with the second edition with an interesting line-up of participants.
Packed with plays and workshops, the fest will feature performances by Collective Madness Studio, Swatantra Theatre, Bhoomika and mime artist Kunal Motling.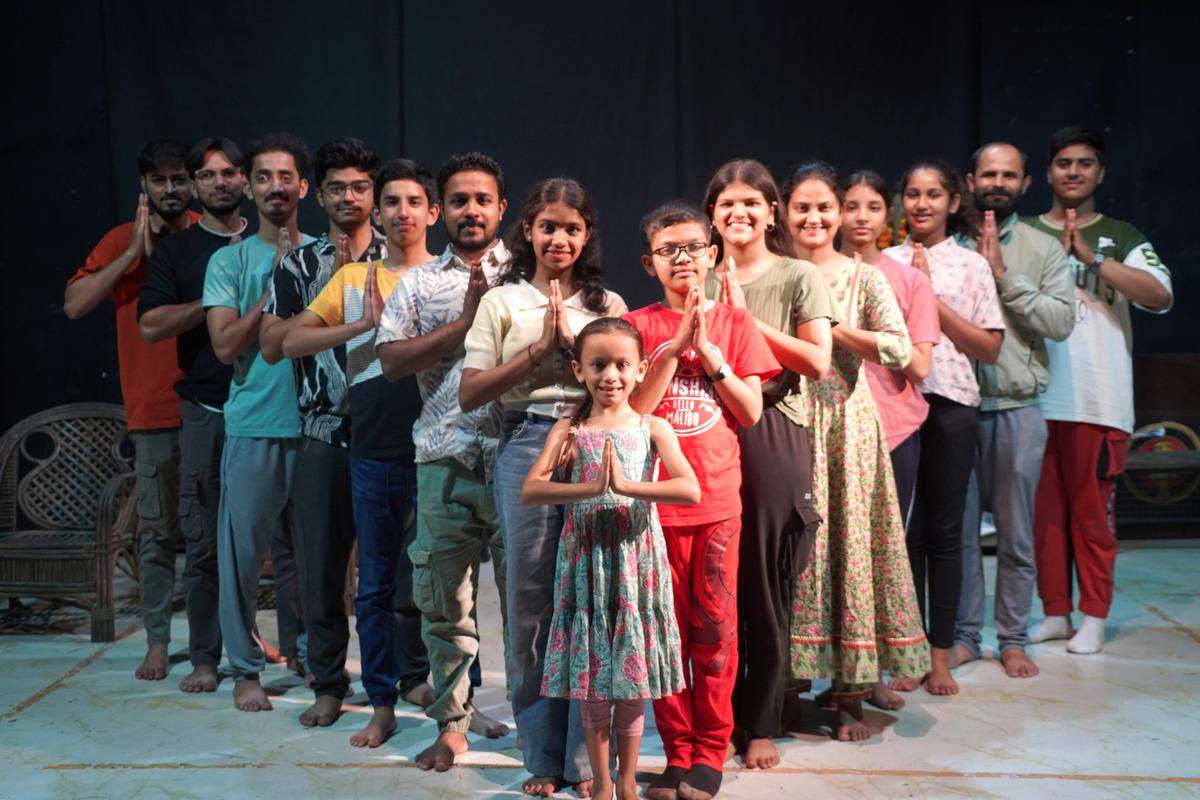 "The stories this year are built around life during simpler times and on striking a balance on the use of technology. Interestingly, all stories will have sets of forests and rural life," says Sonal Sarada of LitLantern. For the first time, this year the fest will see plays in Telugu by the Hyderabad-based Bhoomika theatre group. "We are also looking to engage closely with government schools so that the experience can reach a wider audience," says Sonal.
According to Sonal, the festival this time has "ended up being on the theme of sustainability". "There was no conscious effort to make it so; it is a coincidence. One of the plays is 'Malgudi Days' by Swatantra Theatre that just evokes the imagery of an untouched simple, lush village. The second play involves a family encountering trouble in a forest," says Sonal, adding: "We exposed children to the urban theatre experience last year. This year, we wanted to ignite their imagination and expose them to the drama that simplicity and Nature brings."
The troupes
Founded by Abhijeet Choudhary in 2006, Swatantra Theatre is today a leading theatre group in Pune. Along with co-founder Dhanashree Heblikar and Yuwaraj Shah, they have been entertaining audiences with humour, social and contemporary plays. The group will be bringing to Vizag Junior Theatre Fest, the endearing tales of Malgudi Days. From Swamy's attempts of avoiding going to school to the antics of his friends Rajam and Mani, this play will bring back the joys of a simple life. Written by RK Narayan, these stories are extraordinary in their depiction of the charms of rural India.
Beyond language
A mime artist by profession and passion, Kunal Motling has been training for the past 15 years. He uses mime, a silent theatrical art form, to train students and spread awareness about the art. From voicing concerns about environmental issues to talking about mental health, Kunal uses his art to create awareness about social issues. He has also been using mime as therapy for children with special needs and uses it as an effective medium of expression for people who find it difficult to express themselves through words and use their body and gestures to emote better.
The theatre festival will feature a fun musical adventure called 'Tara's Trio' presented by the Collective Madness group. The story is about Tara and her three secret companions, Andro (Technology), Wadeva (Boredom) and Imagenie (Imagination). The three love nine-year-old Tara and are constantly competing with each other to get her attention. Directed by Kalyani Hiwale and Akhshay Gandhi, the play explores the importance of technology, boredom and imagination in daily life of a child. Apart from reaffirming the need to be imaginative, the play also tries to change our perception towards boredom which is mostly seen as negative.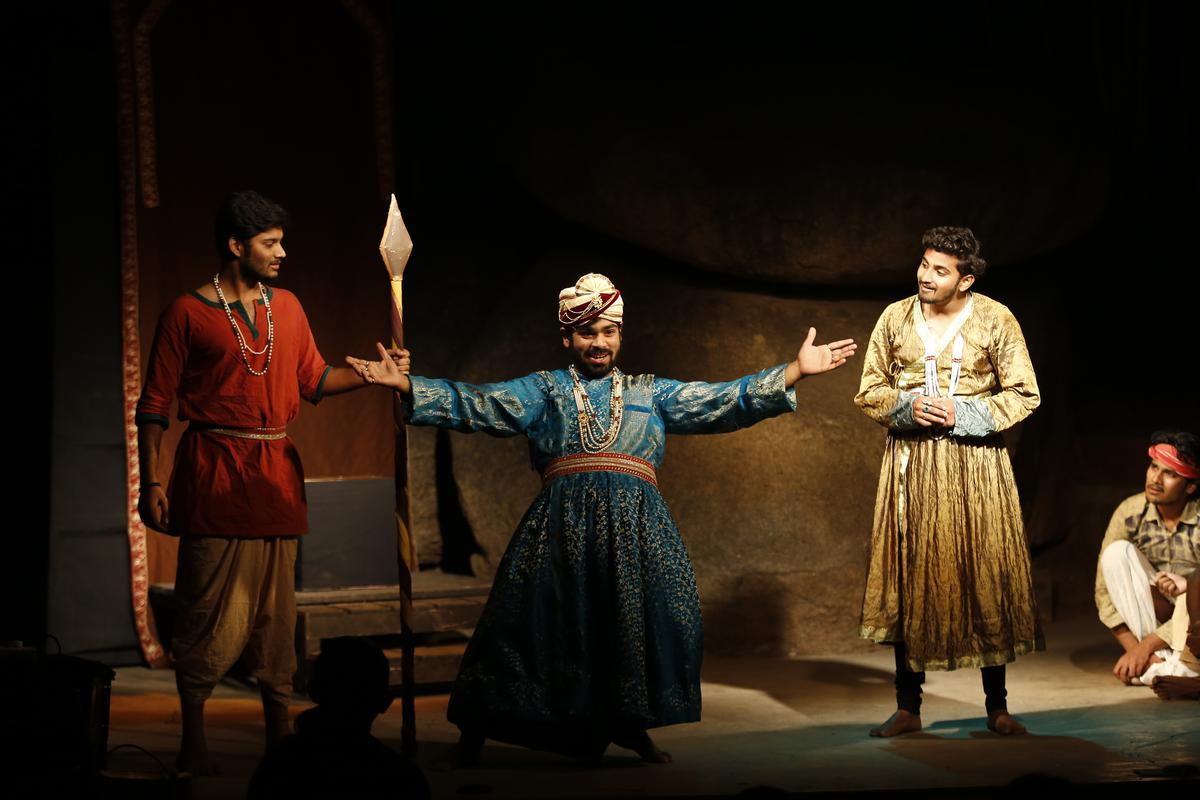 In its second edition, VJTF will feature the Telugu theatre group Bhoomika, that has been in existence since 1989. They have produced close to 70 plays in Hindi and Telugu and have performed across India. The group will be performing the Telugu play 'Baribathala Raja', a comedy based on the popular Emperor's New Clothes. It is hilarious story about a king obsessed with his clothes and the chaos that ensues when three thugs decide to play on his obsession. The story brings to fore its eccentric characters and a funny plot.
The three-day fest will be held from November 25 to 27 at VMRDA Children's Arena. The fest will have two workshops every day for children which will give an introduction to theatre, miming, stories and scrolls. The registration for the workshops (suitable for children in the age group of six to 16 years) will open on November 1 at 10am in Tanishq showroom at VIP Road.