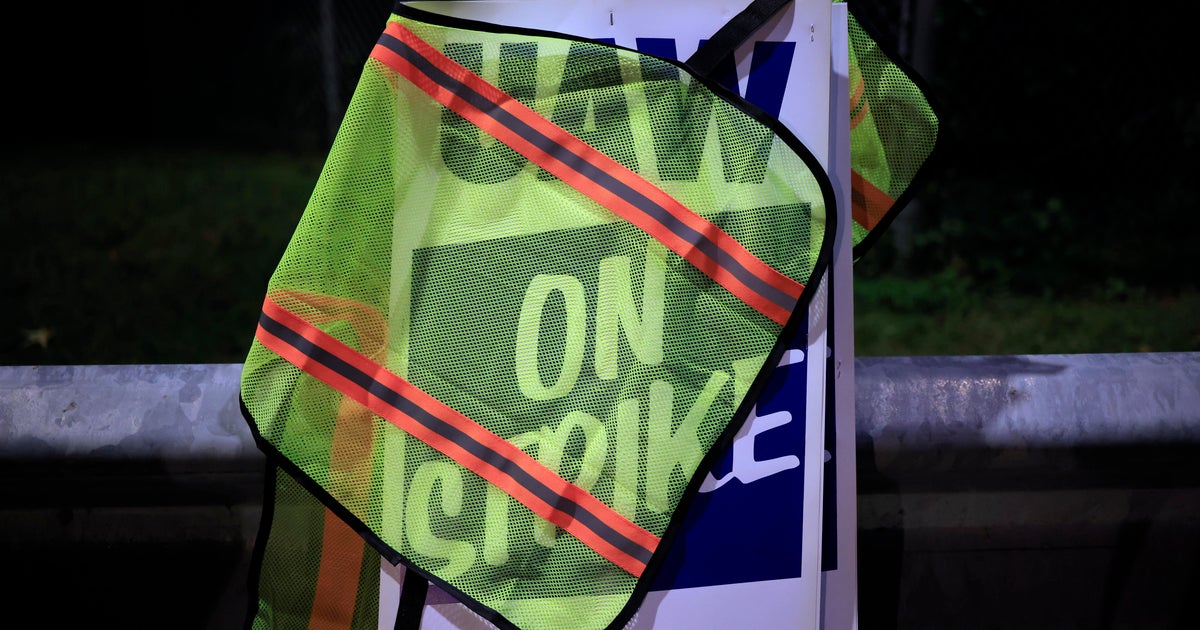 The United Auto Workers are close to reaching a tentative contract agreement with Ford Wednesday, a move that would be critical to ending the union's six-week-old strikes against Detroit's Big Three automakers, CBS News has learned. 
If a tentative deal is reached, it would still need to be approved by Ford's approximately 57,000 UAW workers. 
The tentative contract would include cost-of-living pay increases of 25% over the life of the four-year deal, roughly 2% higher than Ford's previous offer to the UAW, CBS News learned. 
If a Ford agreement is reached, the UAW would be able to use it to model similar contract settlements with GM and Stellantis. Typically, during past auto strikes, a UAW deal with one automaker has led the other companies to match it with their own settlements.
All this comes roughly two weeks after 8,700 union members walked off the job at Ford's largest factory in Kentucky. The factory in Louisville produces heavy-duty F-Series pickup trucks and large Ford and Lincoln SUVs.
Ford has laid off 3,167 employees because of the strike, which began last month. It's unclear if those employees would immediately return to work if an agreement was reached.
Earlier this month, Ford Chairman Bill Ford called for the union to end its strike, arguing that the company his great-grandfather started in 1903 is not the enemy of UAW members.
The UAW strike began when thousands of workers left their posts after their contracts with automakers expired on Sept. 14. Since then, the automakers have laid off thousands of employees and blamed their moves on the prolonged work stoppage. GM has laid off about 2,350 employees across Indiana, Kansas, Michigan, New York and Ohio due to the strike, according to the company. 
Stellantis — the parent company of Chrysler, Dodge, Jeep and Ram — has laid off about 1,520 employees across Indiana, Michigan and Ohio due to the strike.   
On Monday, about 6,800 employees at Stellantis walked off the job at the automaker's largest plant in suburban Detroit while approximately 5,000 GM workers walked off the job Tuesday in Texas.
Kris Van Cleave contributed to this report.