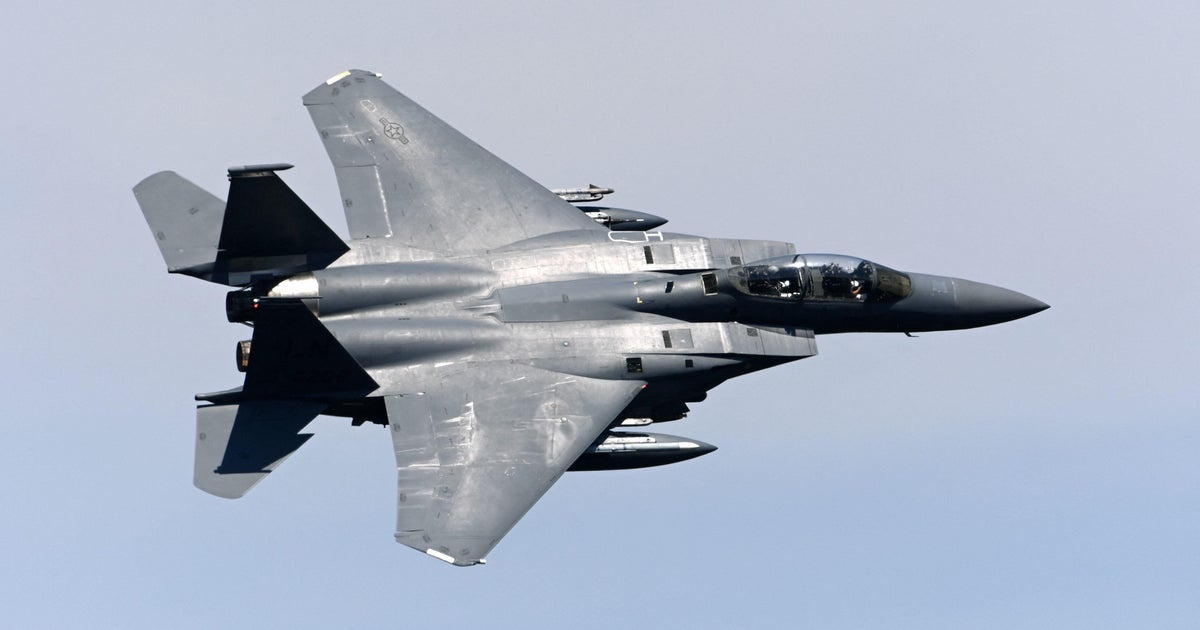 The U.S. conducted its second set of strikes within a month on Iran-linked facilities in retaliation for continuing to attack U.S. forces in Iraq and Syria. 
Defense Secretary Lloyd Austin said in a statement that the strikes were conducted at the direction of President Biden. The strikes targeted a weapons storage facility in eastern Syria used by Iran's Islamic Revolutionary Guard Corps (IRGC) and affiliated groups. Two U.S. F-15s conducted the strikes. 
"The United States is fully prepared to take further necessary measures to protect our people and our facilities," Austin said. "We urge against any escalation."
The U.S. conducted its first set of strikes on Oct. 26 and targeted a weapons storage area and an ammunition storage area linked to Iran's Islamic Revolutionary Guard Corps and associated militias. 
There have been 41 attacks against U.S. forces in Iraq and Syria since Oct. 17, including on Wednesday, when a multi-rocket attack targeted U.S. forces at al-Shaddadi, in Syria. 
About half of the attacks occurred after Oct. 26, following the strikes the U.S. conducted against facilities linked to Iran's IRGC and Iranian-backed militias. 
There have been no injuries in the attacks since the first set of U.S. retaliatory strikes, but 46 service members sustained injuries in attacks between Oct. 17 and Oct. 21. 
Of the 46, 25 service members were diagnosed with traumatic brain injuries, and two of the diagnoses were serious enough to require follow-on care in Germany. The 21 other injuries have been described by the Pentagon as "minor injuries." 
There are about 900 U.S. service members in Syria and 2,500 in Iraq as part of the coalition to defeat ISIS. 
Thanks for reading CBS NEWS.
Create your free account or log in
for more features.