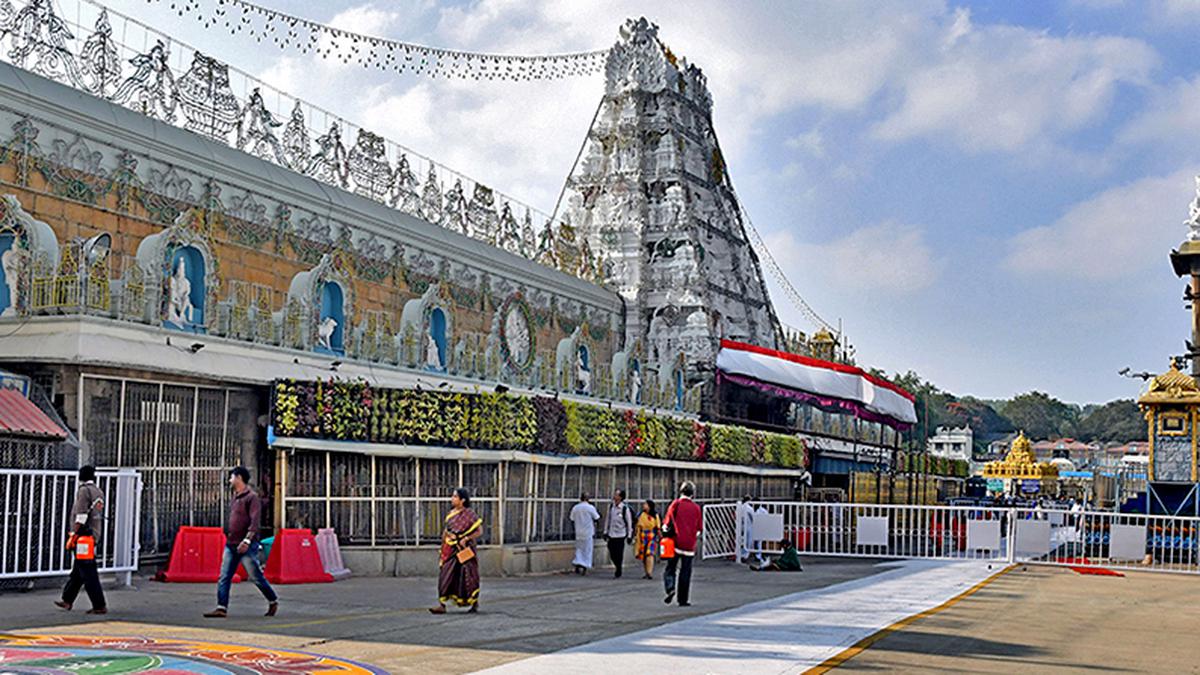 The temple of Lord Venkateswara will remain closed for eight hours in connection with the partial Lunar eclipse on October 28.
According to the Hindu almanac, the eclipse is scheduled to occur between 1:05 a.m. and 2:22 a.m. on the intervening night of October 28 & 29.
The temple doors which will be closed at 7:05 p.m. on October 28 will be re-opened at 3:15 a.m. the following day (October 29) after the conclusion of post-eclipse religious formalities like suddhi and punyavachanam.
In connection with the eclipse, TTD has cancelled Sahasra Deelankara seva, privileged darshan to senior and special citizens and also resolved to stall all its annadanam activity at various centres by 6:00 p.m. on October 28.