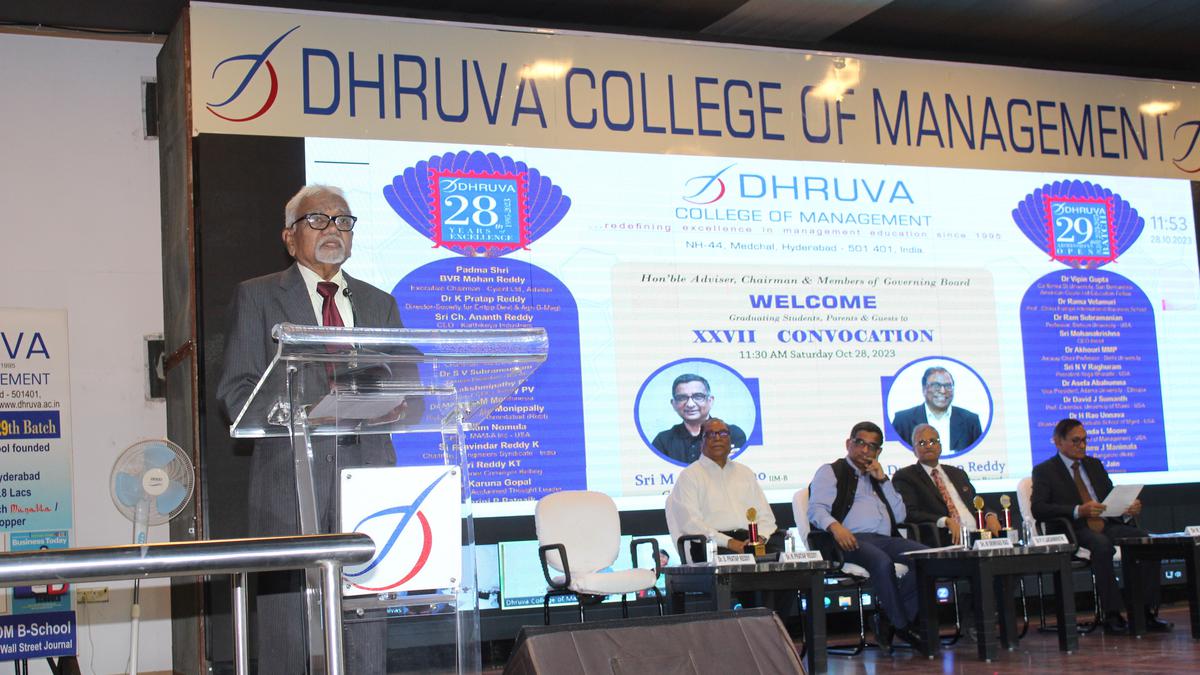 Dhruva College of Management organised its 27th convocation for the class of PGDM 2021-2023 in the presence of eminent luminaries.
M Srinivas Rao, CEO T-Hub; K. Pratap Reddy, director- Society for Entpp Devt & Agri Business Management; P V Lakshmipathi, director, ECGL, Indonesia, and K T Reddy, Dhruva governing board member graced the occasion and blessed the students.
The guests encouraged the students to take up entrepreneurial initiatives and take roles as an employer. S Pratap Reddy, founder-chairman, stressed upon emulating the cardinal principles of diligence, dignity, dhyana and dharma in their personal as well as corporate life.
The title of 'The Valedictorian' was awarded to Gottumukkala Bhavani while Md. Mohammad Furqaan Ahmed bagged gold medal in 'Finance'. Other medal winners were Uppala Bindushri, Tumu Kusal Kedar, Gujja Laxmi Priya and Abbolla Bhavana Priya.