Spotify is expanding its audiobook service to the US as American Premium subscribers now have access to over 200,000 titles on the service.
According to the announcement, the platform will offer individuals "as well as plan managers for Family and Duo accounts" 15 hours of listening per month. Spotify states that's about the length of "two average audiobooks". Once you've run out of the allotted time, you can purchase a "top-up" for $12.99 which adds an extra 10 hours to your listening time. A company representative told us any remaining time from a top-up will roll over to the next month if you decide to buy another one. Purchased allotments "expire one year after purchase."
You can purchase these top-ups in your account's Settings menu. There will also be a bar telling you how many hours you've listened to so far.
After updating the app on your mobile device, you should begin to see books with a "Included in Premium" mark in the app that you can immediately play. We say "should" because we didn't see the labeling in our experience. All we saw was a new Audiobook tab at the top of the screen.
Tapping it took us to a different part of the platform where we were able to listen to an audiobook. Alternatively, you can go to the Search bar and check out the titles Spotify has available. You have classics on there like Mary Shelley's Frankenstein and newer books like The Manor House by Gilly Macmillan.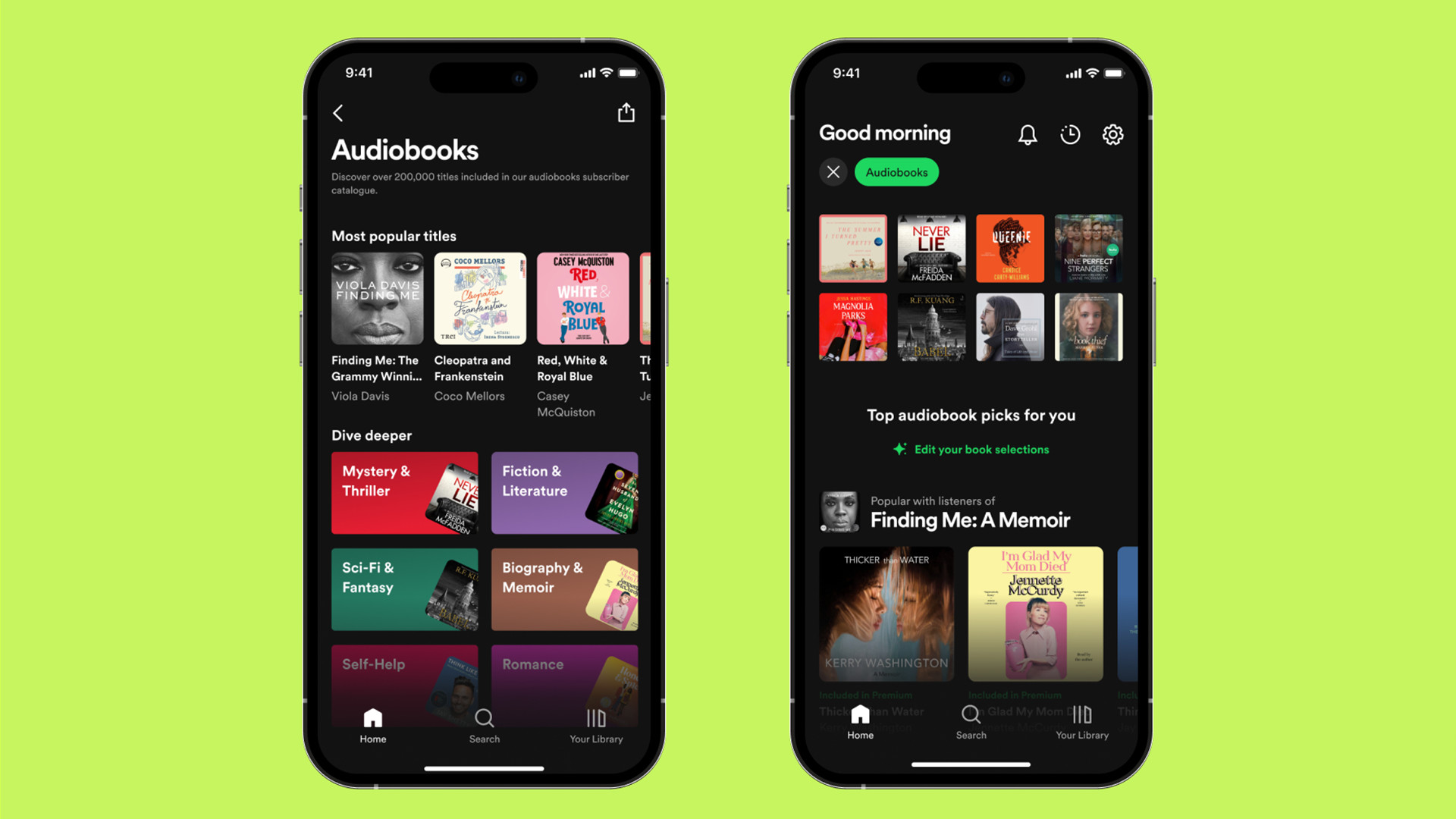 This update is available on the desktop version of Spotify, although not in the same fashion. To find audiobooks, we had to click the Search tool on the left-hand side then select the requisite entry. We didn't run into the "Included in Premium" label nor did we run into audiobooks on the home page. Granted, the patch is still rolling out to users. Perhaps Spotify is releasing the patch in pieces instead of all at once.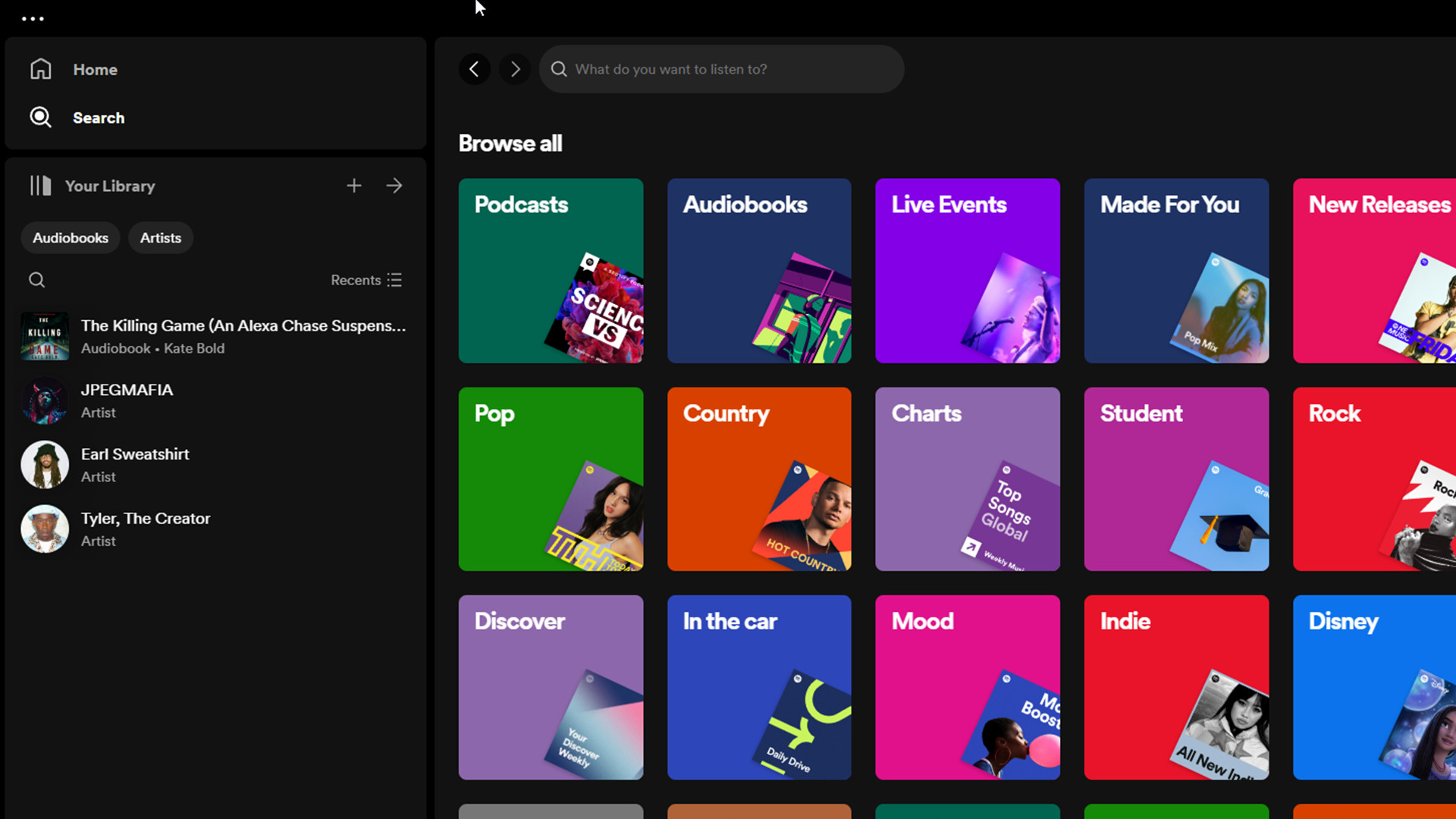 Possible bugs
We do want to mention there may be some bugs in the patch. During testing, we were able to enjoy audiobooks on a free account without any limitations. We asked the same representative from earlier about this scenario, but they simply stated that  "access is available to eligible Spotify Premium users". It's possible we just ran into a random bug on the platform giving us unfettered access. You may or may not experience this – just a heads up.
The rest of the announcement goes over some Spotify statistics plus some audiobook recommendations. The platform suggests Lord of the Rings by J. R. R. Tolkien, if you want to get started on "your literary journey," For music fans, there are several musical biographies available on the platform.
To all you bibliophiles out there, be sure to check out TechRadar's list of the best audiobook sites for 2023 if you want another source for reading. 
You might also like