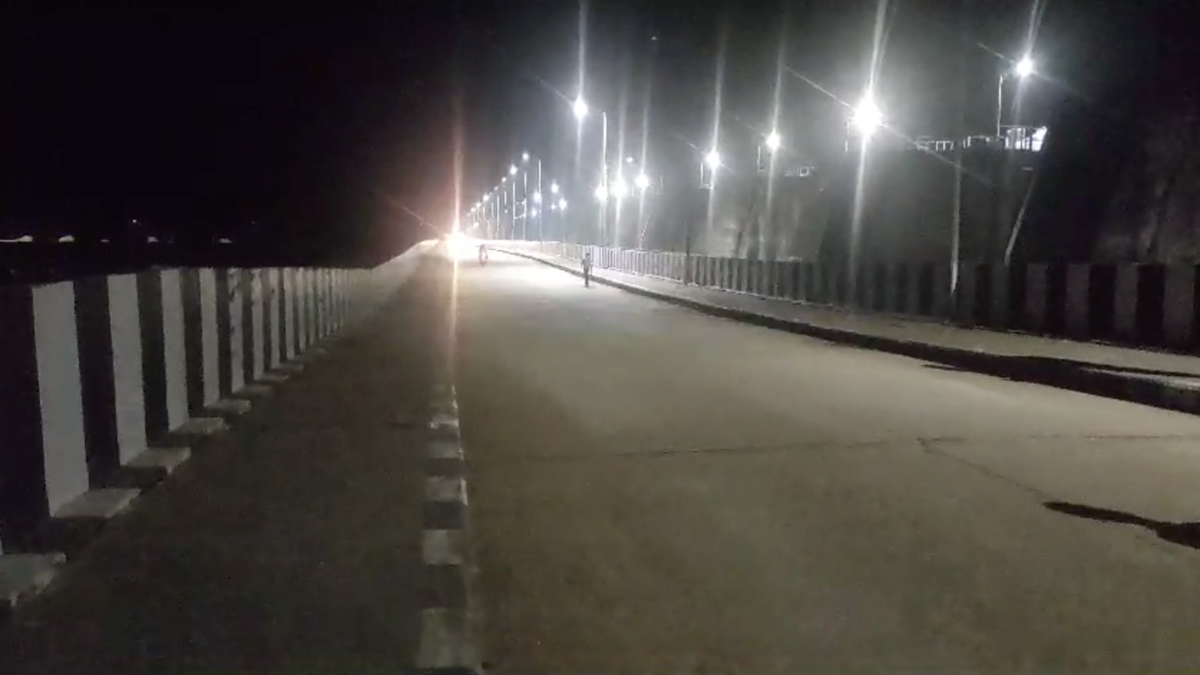 A small portion of the bridge of the Lakshmi (Medigadda) barrage of the Kaleshwaram Lift Irrigation Project (KLIP) in Telangana's Jayashankar Bhupalpally district reportedly caved in on Saturday night with a loud sound, raising suspicion of sabotage. 
The incident led to the temporary closure of the bridge of the barrage across the Godavari River that links Telangana's Mahadevpur mandal with Maharashtra's Gadchiroli district as a safety precaution, sources said.
It is suspected that one of the pillars of the barrage reportedly sank partially. The damage was first noticed by motorists who immediately alerted the irrigation department officials, who in turn informed the police. The police ensured that the traffic was stopped and only light vehicles were allowed to ply on the barrage that connects Telangana and Maharashtra.
The incident prompted the KLIP officials to open all 46 gates of the barrage to discharge around 10.7 tmcft of water presently stored in it to facilitate a thorough inspection of the pillars, sources added.
The 1.6 km long barrage has 87 pillars and its storage capacity is 16.17 tmcft.
The project officials alerted the local police about the incident and initiated a detailed inquiry to determine the exact cause behind the incident. The project engineers and the officials of the company that constructed the barrage inspected the site.
The L&T has built the barrage and it has also been entrusted with the responsibility of maintaining it for five years. Officials said the extent of the damage could be ascertained only after the entire water was released from the barrage. The repairs would take more than a month but the exact time can be revealed only after the damage to the pillars' stability is seen. The Medigadda barrage, which is the first barrage of the KLIP, was designed to withstand 28.25 lakh cusecs of flow and last year it withstood the highest recorded flood flow of 28 lakh cusecs.