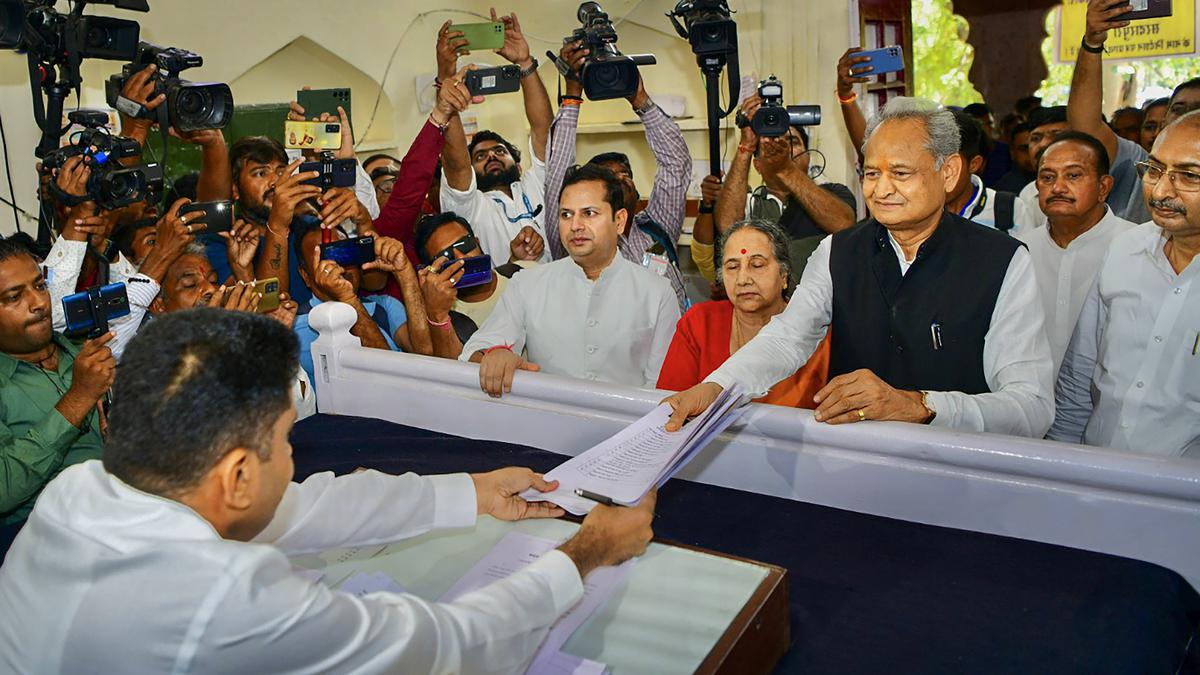 Rajasthan Chief Minister Ashok Gehlot filed his nomination papers for the upcoming State Assembly elections from Sardarpura seat of Jodhpur district on Monday.
Sardarpura is seen as a Congress stronghold with Mr. Gehlot winning from the seat in all elections since 1998. He received 63% votes in the 2018 Assembly elections.
The Chief Minister's wife Sunita Gehlot and son Vaibhav Gehlot accompanied him when he filed his nomination papers. Before filing his nomination, the CM took his sister's blessings. 
A public meeting is also scheduled on Monday at Umaid Singh Stadium in Jaipur in which party president Mallikarjun Kharge is expected to participate.