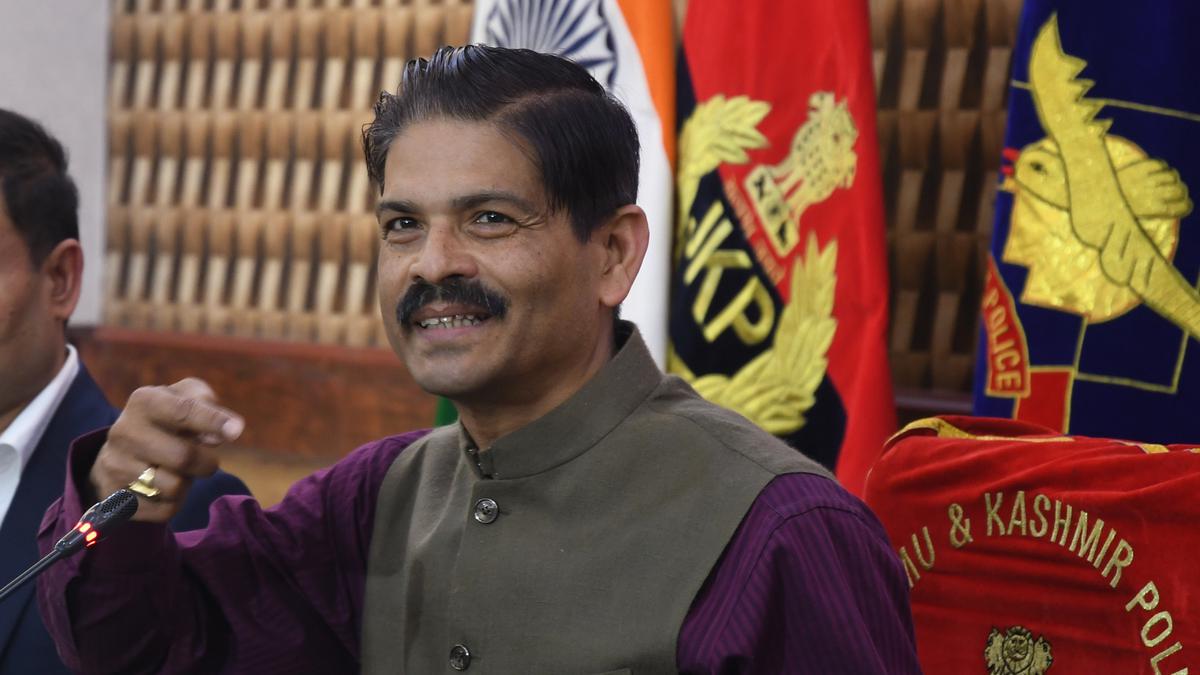 Rashmi Ranjan Swain, Special Director-General of Jammu & Kashmir CID, was on October 27 designated as the in charge Director-General of Police (DGP), as the term of incumbent DGP Dilbag Singh's is coming to an end this month.
"With the approval of Competent Authority, R.R. Swain, IPS (AGMUT:1991) presently posted as Special DG, CID, Jammu Kashmir will also function as in-charge Director General of Police, Jammu & Kashmir in addition to his existing charge with effect from 01.11.2023 and until further orders," reads the order of the Union Ministry of Home Affairs.
Mr. Swain, senior IPS officer of the 1991 batch, will take over from November 1 in addition to the post he holds at present.
Incumbent DGP Singh, an Indian Police Service (IPS) from 1987, took over the top position in 2018, just a year ahead of the Centre plans to end J&K's special constitutional position in 2019. The policing post-August 5, 2019 resulted in a dip in street protests. No civilian has died during any violent protest in Kashmir in the past four years.   
Mr. Swain is an old hand on J&K, where he served at different positions in the past. He also heads the State Investigation Agency (SIA), set up in J&K on the lines of National Investigation Agency, to go after militants and their supporters.