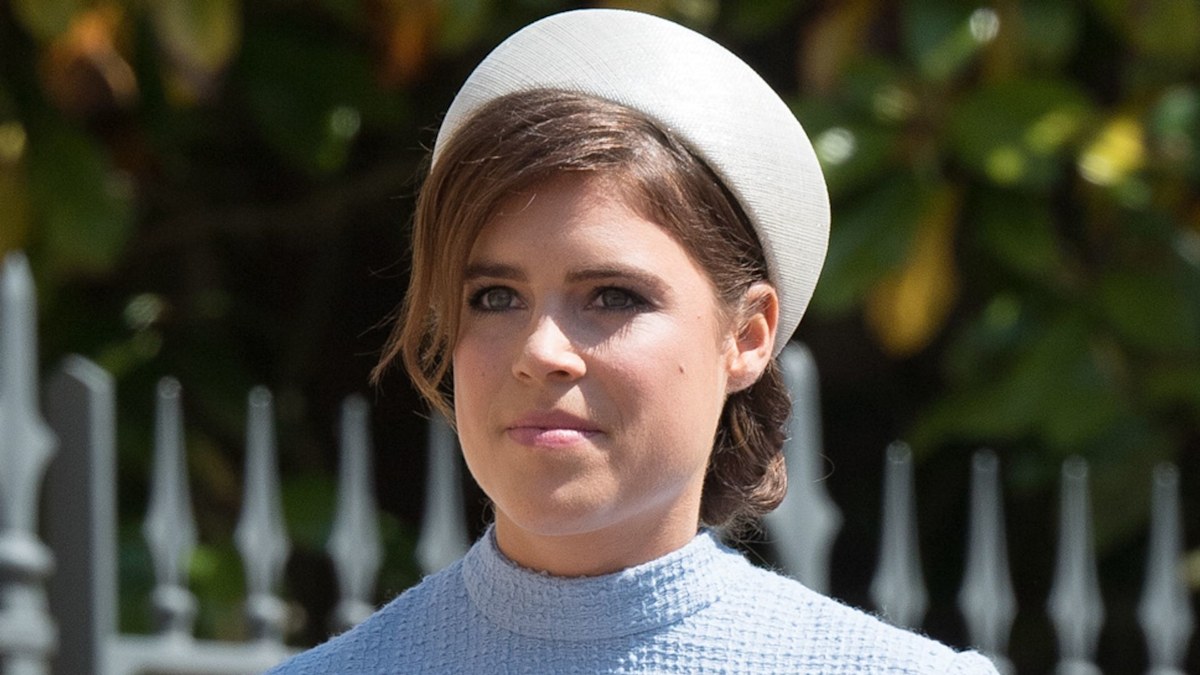 Princess Eugenie opened up about her motherhood journey in a rare interview on Kate Thornton's White Wine Question Time podcast, which aired on Friday. 
The mother-of-two, who shares sons August, two, and Ernest, four months, with her husband Jack Brooksbank, got candid about the joy of parenting. She also revealed the surprising parenting rule she shares with her cousin-in-law, Meghan Markle.  
"My kids are so wonderful. Augie is a two and a half-year-old firecracker and just listens to me, I don't know why. And Ernie smiles the whole time so they're really easy and wonderful boys," she said. 
"If there was a tournament in the Olympics of sleeping, I think I would win it. I could sleep for Great Britain as a national sport and so I think my boys have gained that talent, and they are deep, deep sleepers. I hate to say this to all mums listening but they are really good sleepers."
Speaking on how she's raising her boys, Princess Eugenie told Kate: "'Manners maketh  man' – I'm trying to do that with my kids right now."
The proverb, which derives from a shared understanding that courtesy and good manners should be the undercurrent of everything, is also the Duchess of Sussex's method to parenting her own children. In her tell-all interview with The Cut, the wife of Prince Harry spoke on how she's raising her son, Prince Archie. 
"We always tell him: 'Manners make the man. Manners, manners, manners, manners, manners,'" Meghan told the publication for its autumn fashion issue last year.
Princess Eugenie and Prince Harry share an incredibly close familial relationship, so it comes as no surprise they share parenting values. 
Eugenie flew to the US to spend time with the Sussexes and their two young children, Prince Archie and Princess Lilibet, in February 2022.
Eugenie and Harry even attended the Super Bowl together, with the footage later included in the Sussexes' Netflix docuseries, released last December.
In another sweet clip, Eugenie could be seen playing with Archie on the beach. Take a look at the video below…
Do ghosts haunt the royal residences? Listen to the latest episode of HELLO!'s A Right Royal Podcast to find out…