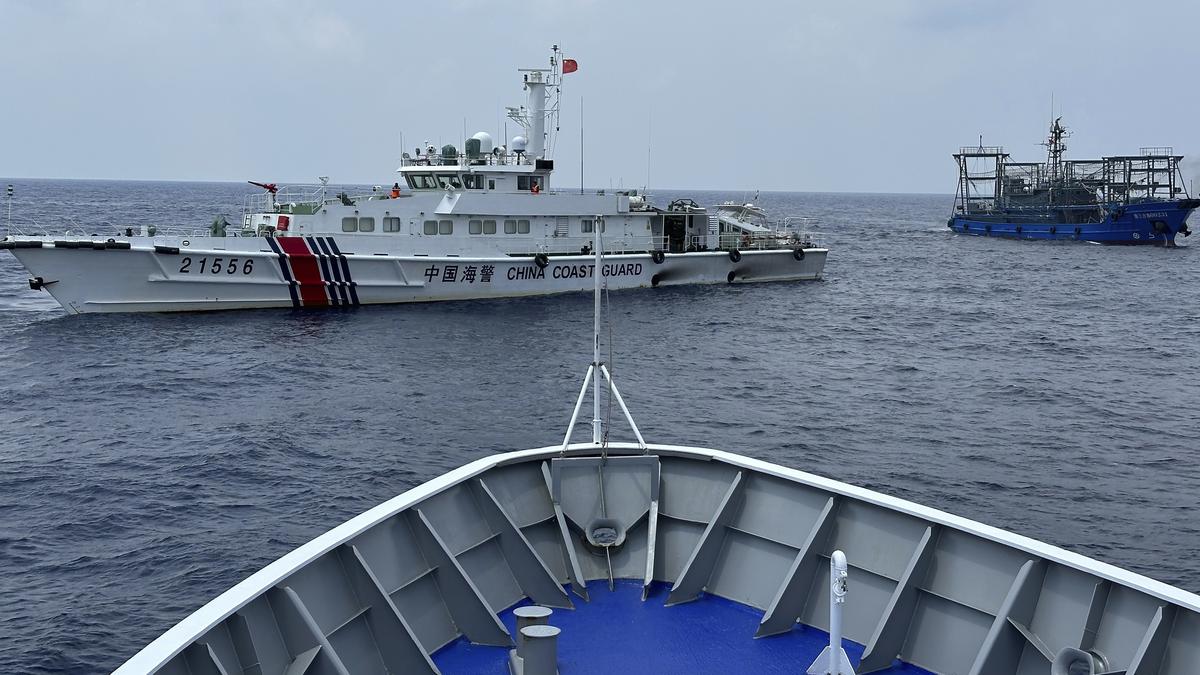 A Chinese coast guard ship and one of its militia vessels separately bumped a Philippine coast guard ship and a military-run supply boat Sunday off a disputed shoal, Philippine officials said.
They did not say if there were injuries or damage.
The Philippine government condemned the incident in "the strongest degree" and called it a violation of Manila's sovereignty, the officials said.
The Philippine task force on South China Sea said in a statement the "dangerous, irresponsible and illegal actions of the Chinese Coast Guard, which took place on Sunday morning, were "in violation of Philippine sovereignty, sovereign rights and jurisdiction".
The task force said the collisions occurred off Second Thomas Shoal as two Philippine supply boats escorted by two Philippine coast guard ships were heading to deliver food and other supplies to the atoll in the face of a years-long Chinese blockade.
Near-collisions have happened frequently as Philippine vessels regularly deliver supplies to Filipino marines and sailors stationed on the disputed shoal. But this was the first time Philippine officials have reported their country's vessels being hit by China's ships.
The shoal is one of the most fiercely contested areas in the busy South China Sea, where China, the Philippines, Vietnam, Malaysia, Taiwan and Brunei have had overlapping territorial claims for decades.
(With inputs from Reuters)