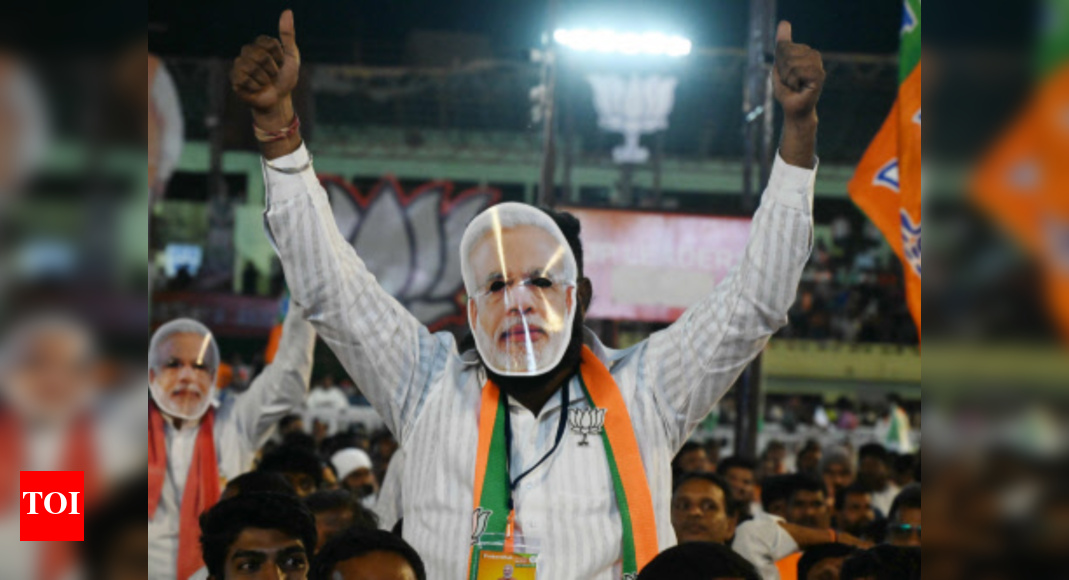 NEW DELHI: People waving placards reading "MP Ke Mann Mein Modi" (Modi in hearts of MP) have been ubiquitous in
BJP
's poll rallies in
Madhya Pradesh
for the past few days.
The saffron party has floated the new slogan for the poll-bound state with a view to inoculate the party from the incumbency disadvantage that it may have acquired by sheer virtue of being in office for many years.
The slogan, party sources said, is based on Modi's charisma and his undiminished popularity among the voters. His appeal is seen as having the potential to help the party win yet again even as the Congress poses a stiff contest.
"PM Modi is the most popular leader of the country and he lives in the hearts of the people in Madhya Pradesh as well as other parts of the country. He has been the inspiration behind most of the development and welfare initiatives, be it by the state or the Centre. The slogan is a reflection of the popular mood," said Union environment minister Bhupendra Yadav, who is the BJP's poll convener for the state and has been camping there for long.