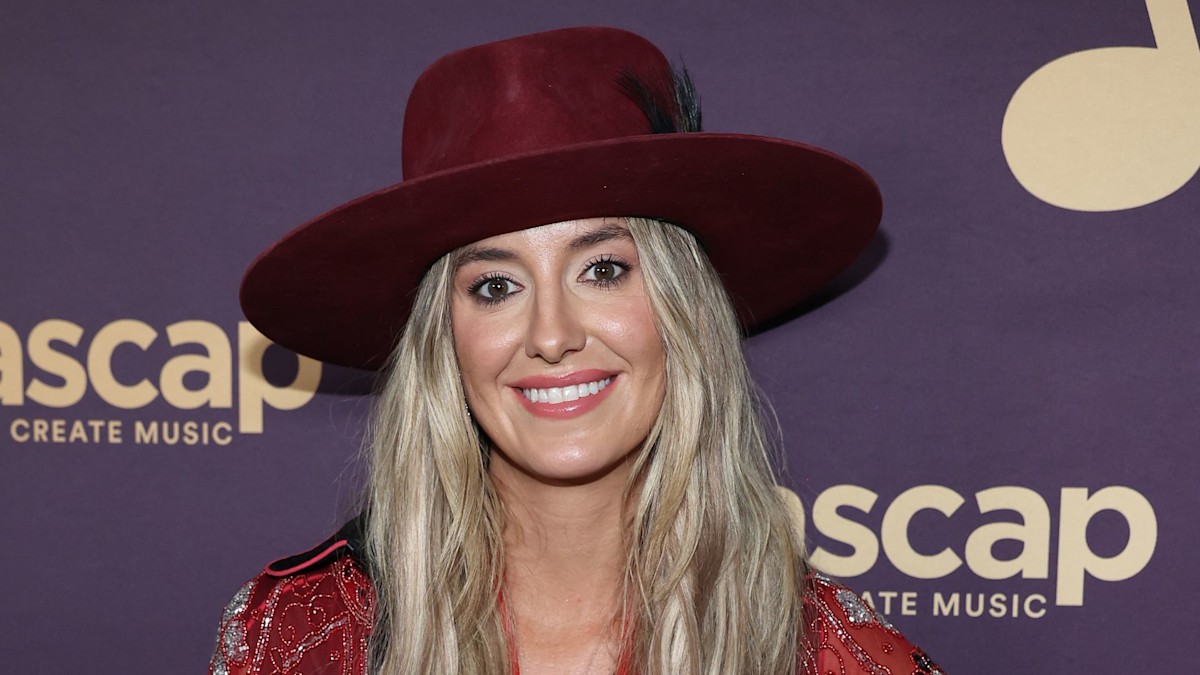 Lainey Wilson has enjoyed an incredibly successful couple of years and made history recently when she topped the nominations for the 2023 CMA Awards for a second consecutive year. 
The 'Watermelon Moonshine' singer, 31, is nominated for an incredible nine awards – adding to the six she was nominated for in 2022 – including Female Vocalist of the Year, Album of the Year, and Entertainer of the Year. 
On Wednesday morning it was revealed that she won two awards ahead of the ceremony at Nashville's Bridgestone Arena. Lainey was crowned the winner of the CMA Musical Event of the Year and CMA Music Video of the Year for her collaboration, 'Wait in the Truck', with HARDY. 
However, her success has not come overnight, and Lainey – who just announced her UK/European headline tour taking place next year – spent years trying to make a name for herself behind the scenes before she found fame. 
Speaking to HELLO! in an exclusive interview, she revealed that despite all the setbacks and knockdowns, she never felt like giving up. "What's crazy is I should have had that feeling. I never had that feeling," she told us. 
"I think it's a little borderline psycho. But I'm just hard-headed enough to stick it out. At nine years old, I knew that I was supposed to be in Nashville," she added.
"My family took me on a family vacation to Dollywood and Gatlinburg, and on the way back to Louisiana I was like, 'Please go through Nashville. I just want to see it.'" 
Lainey continued: "There was just something magical about the town, and I just knew it at nine years old, I knew in my heart and my soul that one day I was going to be there." 
One big reason that Lainey didn't give up her dreams is because of the support she received from her family. 
"I did have that family support. My mom and daddy and my sister," she said. "They believed in me. They told me I could do it. 
"They knew that I was never going to pack it up and move home. I should have loaded that camper trailer up and headed back several different times. But I had a weird sense of peace." 
Discussing her success at previous awards shows and her multiple nominations, Lainey admitted that she sees it as a "nod of approval" from her industry peers. 
"I was in Nashville for seven years before I signed a publishing deal. And I was a songwriter before I was an artist," she explained. "I have really worked hard on my relationships with people in Nashville. I mean, that's what I did. For years, I've made friends with songwriters, with businesspeople. 
"I feel a genuine support from Nashville in general. From the fans, from the industry, from people all around the world. It's just like people want me to win. And I don't know if every artist gets to feel that way."
Lainey Wilson: LIVE kicks off in Belfast on April 17 followed by dates across Europe including The United Kingdom, The Netherlands, Germany, Sweden, and Norway. Tickets go on general sale Friday, November 10 at 10 a.m. at LaineyWilson.com.
Get the lowdown on the biggest, hottest celebrity news, features and profiles coming out of the U.S.  Sign up to our HELLO! Hollywood newsletterand get them delivered straight to your inbox.