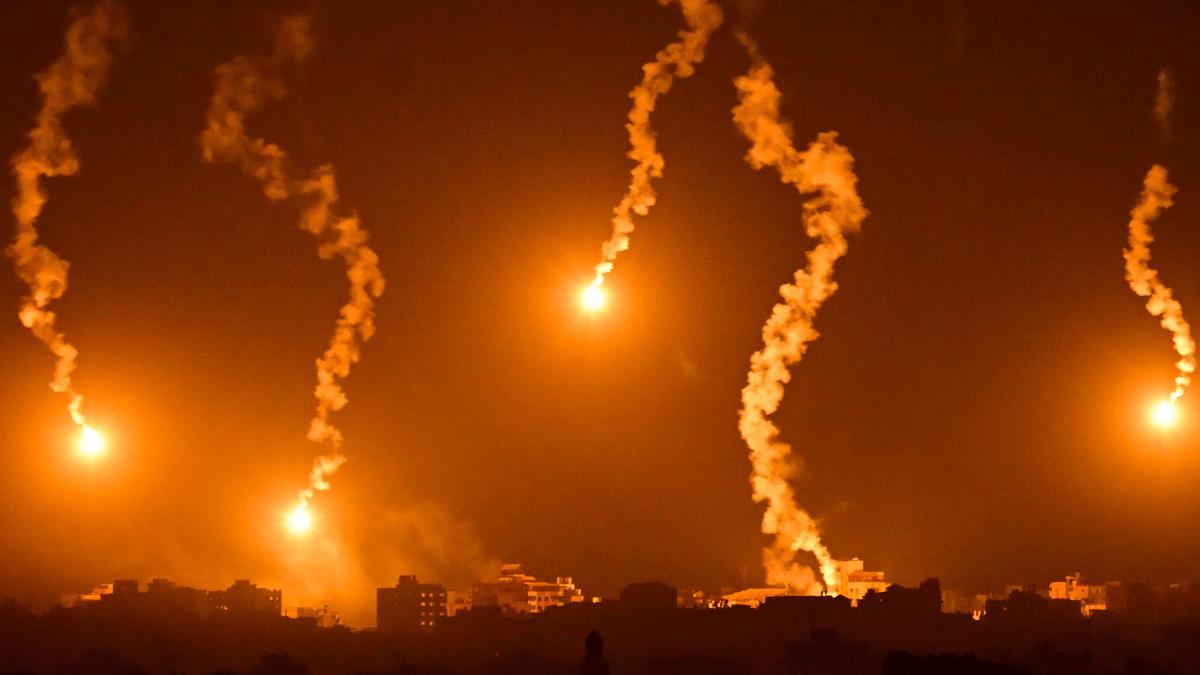 Gaza's Health Ministry said more than 9,700 Palestinians have been killed in the territory in nearly a month of war, and that number is likely to rise

November 06, 2023 06:55 am | Updated 07:18 am IST
Israeli warplanes struck a refugee camp in the Gaza Strip early Sunday, killing at least 40 people and wounding dozens, health officials said. The strike came as Israel said it would press on with its offensive to crush the territory's Hamas rulers, despite U.S. appeals for a pause to get aid to desperate civilians.
Gaza faced its third total communications blackout since the start of the war between Israel and Hamas. Palestinian communications company Paltel announced that all of its "communication and internet services" were down once again. Internet-access advocacy group NetBlocks.org confirmed that communications were curtailed across the besieged enclave.
The soaring death toll in Gaza has sparked growing international anger, with tens of thousands from Washington to Berlin taking to the streets Saturday to demand an immediate cease-fire.
Israel has rejected the idea of halting its offensive, even for brief humanitarian pauses proposed by U.S. Secretary of State Antony Blinken during his current tour of the region. Instead, it said that Hamas was "encountering the full force" of its troops.
Large columns of smoke rose as Israel's military said it had encircled Gaza City, the initial target of its offensive. Gaza's Health Ministry said more than 9,700 Palestinians have been killed in the territory in nearly a month of war, and that number is likely to rise.
Among the Palestinians killed in Gaza are more than 4,800 Palestinian children, the Gaza Health Ministry said, without providing a breakdown of civilians and fighters.
(With inputs from agencies)
Follow the live updates here:
November 06, 2023 07:18

U.N. agency chiefs join in urging Gaza ceasefire

The heads of all major U.N. agencies issued a rare joint statement Sunday expressing outrage at the civilian death toll in Gaza and calling for an "immediate humanitarian ceasefire" in the war between Israel and Hamas.

"For almost a month, the world has been watching the unfolding situation in Israel and the Occupied Palestinian Territory in shock and horror at the spiralling numbers of lives lost and torn apart," the U.N. chiefs said.

The heads of 18 organisations including UNICEF, the World Food Program and the World Health Organization described the horrific toll on both sides since the October 7 Hamas cross-border attack from Gaza into Israel, which left about 1,400 people dead, mainly civilians, according to Israeli authorities.

– AFP