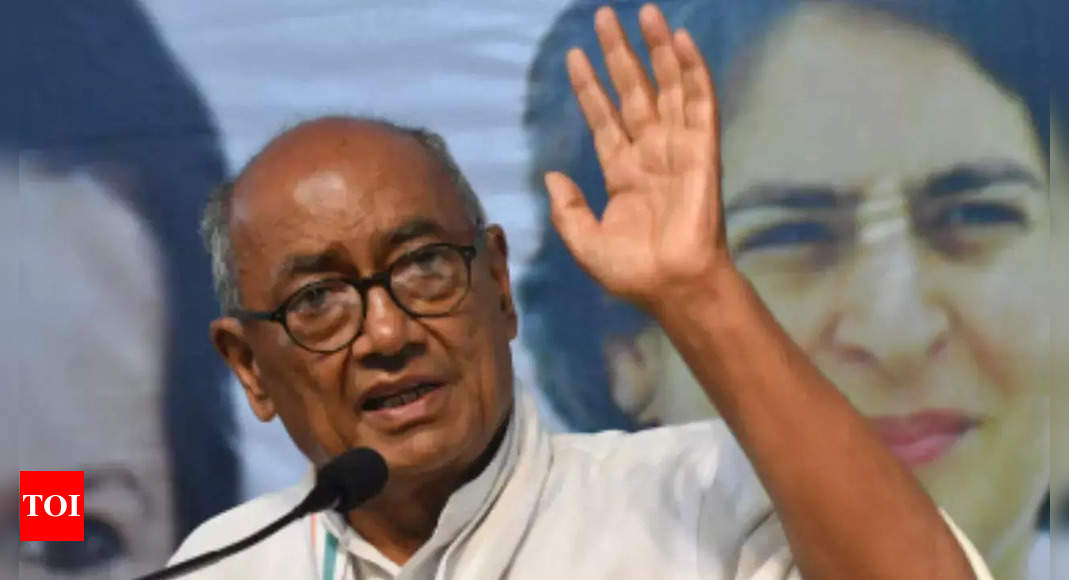 NEW DELHI: Congress leader Digvijaya Singh on Sunday said that he follows Sanatana Dharma, and is a good Hindu.
Digvijaya while speaking to media persons asserted this while adding that the use of religion in elections is prohibited.
"In the construction of Ram Mandir, Shivraj Singh Chouhan gave Rs 1 lakh, while I gave Rs 1.11 lakh. I sent that cheque to PM Modi to submit to the trust.He sent it back and asked me to submit it myself. I submitted it," Digvijay said.
All the Congress leaders are campaigning for the upcoming assembly elections.
Madhya Pradesh has 230 assembly constituencies and all seats will be polling on November 17. The results will be declared on December 3.