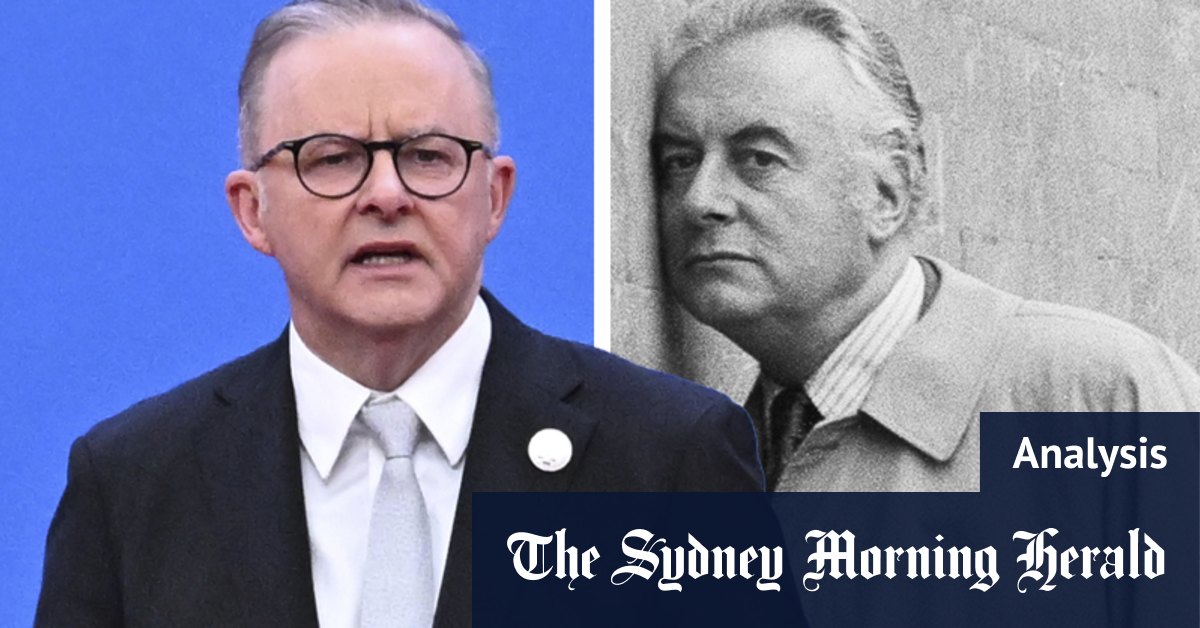 The decision Whitlam made was to recognise a rising China – formally, permanently, and despite being attacked for it by Liberals at home.
Albanese is nowhere near making such a fateful decision. The prime minister, toasted only recently at a state dinner in Washington DC, backs Australia's alliance with the United States and the AUKUS pact on nuclear-powered submarines, fiercely opposed by China.
He also backs the Quad security dialogue with Japan, India and the United States, which China sees as a threatening encirclement by its rivals.
Logic says that after the Chinese sanctions on about $20 billion in Australian exports over the past few years, he would dismiss the trade request out of hand.
Yet Albanese is evasive on the pact. Asked five times on Sunday to set out his position, he did not dismiss China's ambitions. He did not support them, either. So, he hedged.
This means Albanese is caught in the same dilemma as every other prime minister in recent years in choosing between Australia's strategic allies and its biggest trading partner.
Loading
China has become increasingly blunt in its call for Australia and others to let it join, but this is not the only test of the prime minister's visit.
On the AUKUS alliance, there is no chance that Xi can bend Australian policy to his will no matter how generous the welcome for his Australian visitor. On the South China Sea, the Australian government insists on freedom of navigation despite China's militarisation of disputed reefs. And on the Chinese trade sanctions on exports ranging from barley to wine and lobsters, the Albanese government has waited for China to give ground without offering concessions in return.
So far, at least, the Australian visit has not come at an obvious cost. At the same time, the Chinese welcome is generous but not effusive. The China Daily made no mention of Albanese on Monday, giving front-page prominence to a group of visitors from Cuba instead.
That puts the Albanese visit in perspective. This is an immensely positive visit, but it is right to see it as a "stabilisation" in the relationship – certainly not a great leap forward.
And it comes with a clear request from Xi – for the next step in Australian recognition of China's rising power. Albanese is yet to decide his answer.
Cut through the noise of federal politics with news, views and expert analysis. Subscribers can sign up to our weekly Inside Politics newsletter.