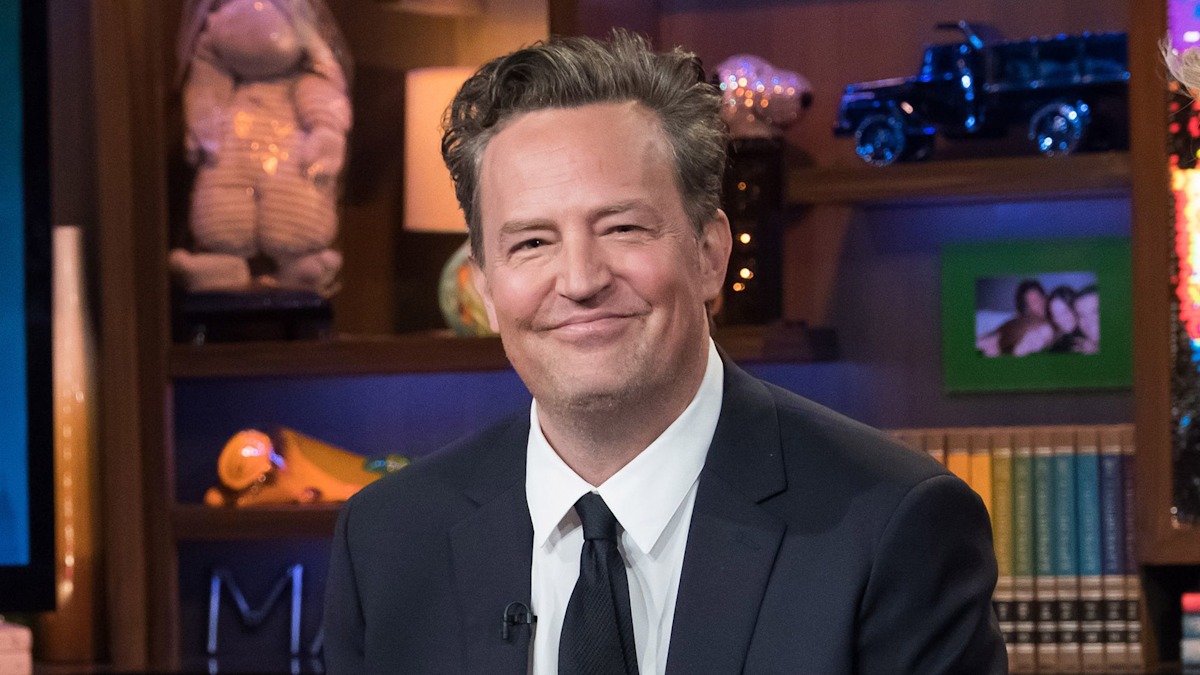 Friends star Matthew Perry has died at the age 54.
TMZ first published the reports, and alleged the actor was found Saturday October 27 by his assistant, who had been sent out on errands after Matthew had returned home from a game of pickleball. First-responders rushed over on a call for cardiac arrest for a man who was found in a jacuzzi at the home. 
The Los Angeles Times has also confirmed news of the actor's death according to sources and reported no drugs were found at the scene.
The Los Angeles Police Department confirmed that officers responded to a call at the actor's address regarding the death of a male in his 50s, but did confim the identity of the deceased.  
Representatives for Matthew have not yet responded to queries from HELLO!
Matthew is most well known for his role as Chandler Bing in the comedy Friends which ran for 10 years between 1992 and 2002 but off-screen he battled with devastating addictions to alcohol and drugs.
Born August 19, 1969 in Plymouth, Massachusetts, Matthew was raised by his mother in Ottawa, Ontario, and was educated at both the Rockcliffe Park Public School, alongside Canadian Prime Minister Justin Trudeau, and at Ashbury College. 
At the age of 15, he moved to Los Angeles to pursue acting, and made several appearances on various TV shows until he got his big break at the age of 23 for a new NBC comedy called Friends. 
Also starring Jennifer Aniston, David Schwimmer, Courteney Cox, Matt Le Blanc and Lisa Kudrow the show was a huge success and by its tenth season they were each making $1million per episode.  In 2021 the six stars came together on the Warner Bros lot for the first time publicly in 19 years for a read-through, a chat about their time on the show and a game of Ross' Gellar's iconic quiz.
However during his many years as Chandler Bing on the hit show, he was on and off the wagon with his addiction to alcohol, and the actor revealed that at one point he was down to 128 pounds and taking 55 Vicodin a day. 
"I didn't know how to stop," he said. "If the police came over to my house and said, 'If you drink tonight, we're going to take you to jail,' I'd start packing. I couldn't stop because the disease and the addiction is progressive. So it gets worse and worse as you grow older."
A year ago he released his memoir, Friends, Lovers, and the Big Terrible Thing, in which he revealed he had almost died at the age of 49 when his colon burst from opioid overuse, leaving him spending weeks fighting for his life. What followed was five months in hospital and nine with a colostomy bag. 
Matthew admitted: "The doctors told my family that I had a 2 percent chance to live. I was put on a thing called an ECMO machine, which does all the breathing for your heart and your lungs. And that's called a Hail Mary. No one survives that."
"There were five people put on an ECMO machine that night and the other four died and I survived," he added. "So the big question is why? Why was I the one? There has to be some kind of reason."
He insisted, however, that his castmates, "were understanding, and they were patient," but ultimately he could only help himself. 
He has been to rehab no fewer than 15 times and although he continues to battle the demons, he told People: "I'm pretty healthy now," and then joked: "I've got to not go to the gym much more, because I don't want to only be able to play superheroes. But no, I'm a pretty healthy guy right now."
Alongside Friends,  he also apeared in The West Wing, Studio 60 on the Sunset Strip, and The Odd Couple, and his movie credits include Fools Rush In, The Whole Nine Yards, and 17 Again. 
Get the lowdown on the biggest, hottest celebrity news, features and profiles coming out of the U.S.  Sign up to our HELLO! Hollywood newsletterand get them delivered straight to your inbox.