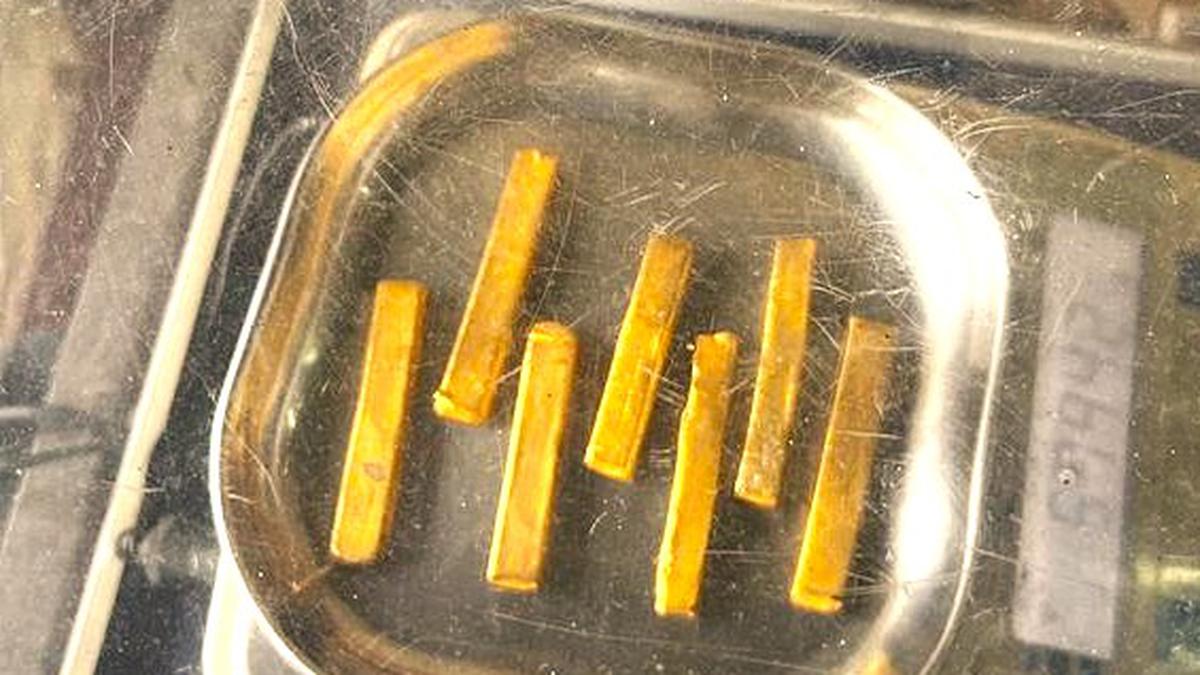 Customs officers seized 2.3 kg of smuggled-in gold compound valued at ₹1.3 crore from four passengers who arrived at the Calicut international airport at Karipur in Kerala from different Gulf nations on November 9, 2023 (Wednesday).
The passengers who arrived on flights from Dubai, Abu Dhabi and Jeddah had concealed the gold in their bodies and baggage. When three of them were intercepted on the basis of a tip-off, one was caught on spot profiling. One of them was a woman.
In the first case, Riyas K., 21, from Vythiri in Wayanad, was caught with 331 g of gold compound hidden in the waistband of his jeans and brief. He arrived from Dubai on IndiGo flight 6E 1474 on November 8 morning. Customs officials said they recovered 299 g of gold worth ₹18 lakh after extraction.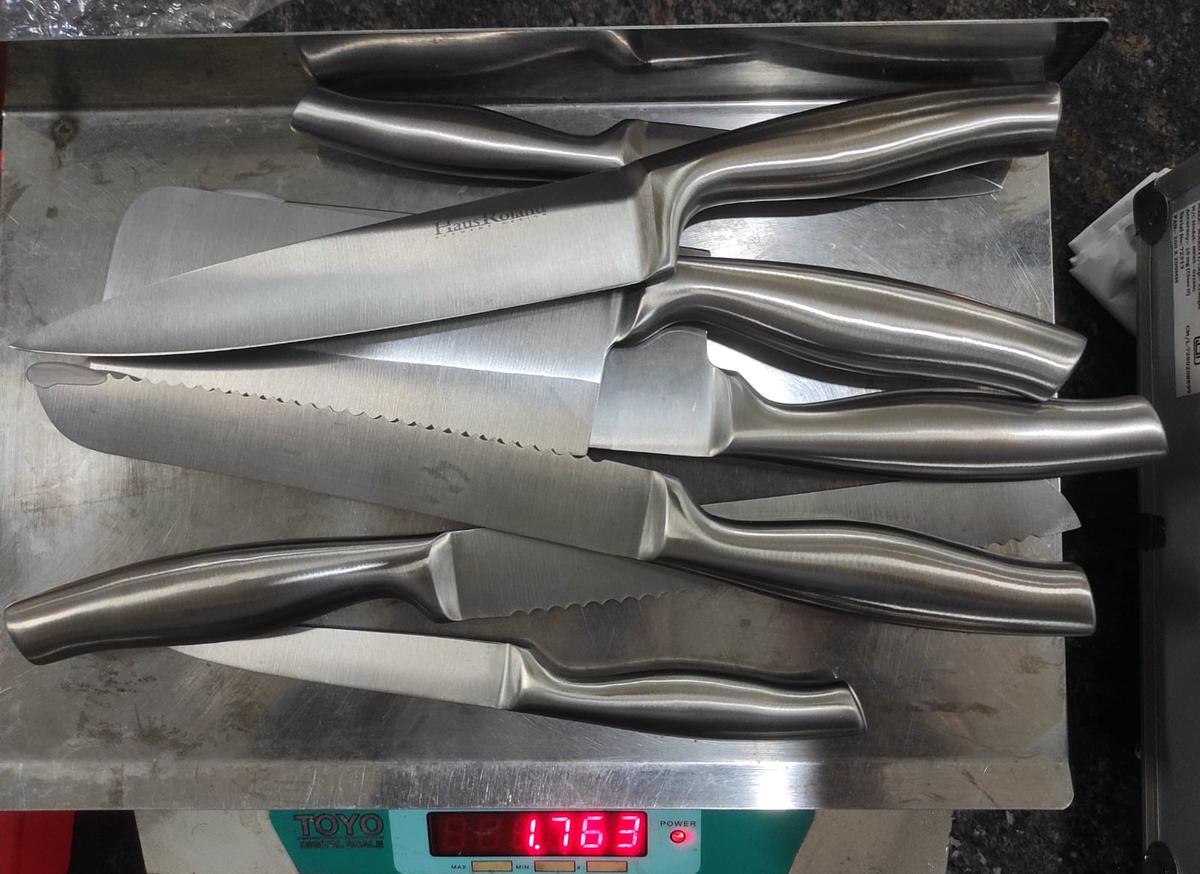 In the second case, a gold compound capsule of 282 g was recovered from the body of Zinul Abid T., 20, from Kannamangalam, Malappuram. He arrived from Jeddah on IndiGo flight 6E 66 on November 8 morning. On extraction, 263 g of gold worth ₹16 lakh was recovered.
In the third case, seven gold rods weighing 581 g were found concealed in seven kitchen knives in the baggage of Abdul Shahad, 22, from Konaje, Karnataka. He arrived from Dubai on SpiceJet flight SG 54 on November 8 evening. The gold bars seized from him were valued at ₹34 lakh.
In the fourth case, four capsules of gold paste weighing 1,160 g were recovered from the body of Shamna K.P., 28, from Kozhikode. She landed at Karipur from Abu Dhabi on Air India Express flight IX 348. Customs officials said the gold seized from her was valued at ₹62 lakh.
They said an investigation was on.