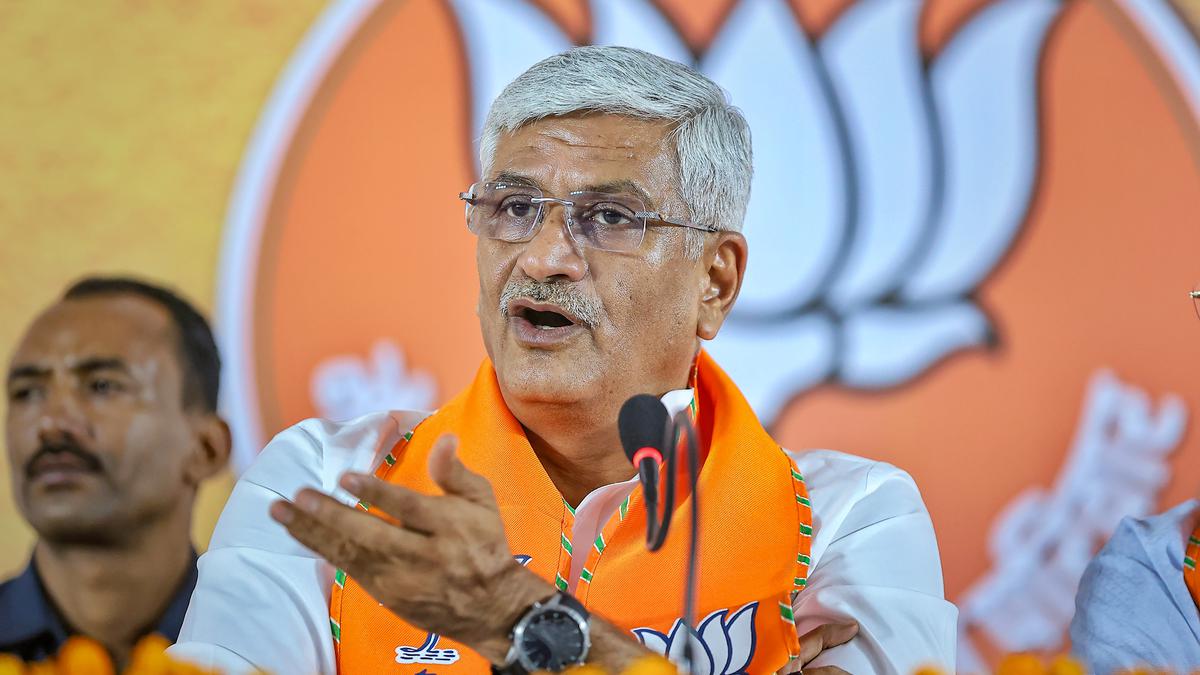 The BJP on Thursday said that the Congress government in Rajasthan, led by Chief Minister Ashok Gehlot, was trying to "politicise" the Enforcement Directorate's raid against what it termed "the big fishes" in the paper leak case.
The Enforcement Directorate (ED) on Thursday raided the premises of Rajasthan Congress president Govind Singh Dotasra in Jaipur and Sikar as part of a money laundering probe into the exam paper leak case and summoned Mr. Gehlot's son in a foreign exchange violation case.
The Congress slammed the Centre over the ED action, accusing Prime Minister Narendra Modi of taking the help of Central law and order agencies to fight the November 25 Assembly election in the State. Claiming that terror has been unleashed in the country, Mr. Gehlot alleged that the BJP was targeting him through ED raids as it could not topple his government.
'Most corrupt government'
The BJP fielded Union Minister Gajendra Singh Shekhawat to combat the Congress' charge. "Ashok Gehlot is frustrated with action against corruption because his government has broken all limits of corruption. His own party leaders, MLAs, advisor and minister have said that this is the most corrupt government of the century," Mr. Shekhawat said, addressing a press conference at the BJP headquarters in New Delhi.
The Union Minister noted that a series of government recruitment exam paper leaks had taken place in Rajasthan, putting the future of lakhs of youths at risk, while the Gehlot government kept on covering up the "corruption", denying involvement of government "officials and political persons".
"Retired Rajasthan Anti Corruption Bureau chief B.L. Soni had admitted that the government used to stop them from catching big fishes. Now when ED has started taking action against big fishes, definitely those sitting in the government are finding the ground under their feet shaking," Mr. Shekhawat said. "This is the Narendra Modi government's resolve from day one that we will not tolerate corruption under any circumstances," he added.
Rajasthan will go to the polls on November 25 to elect its 200-member Assembly, with votes to be counted on December 3.