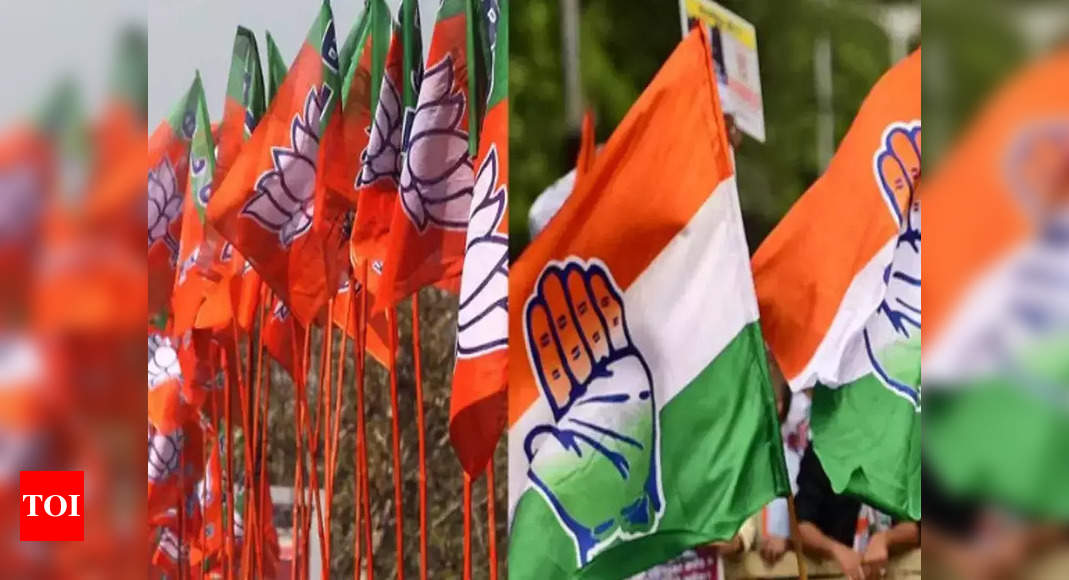 NEW DELHI:
BJP
on Sunday stepped up its attack on the Congress over Mahadev betting app and asked its former president Rahul Gandhi as well as Chhattisgarh chief minister Bhupesh Baghel to clarify their alleged links with the money transaction in the case.
At a press conference, BJP spokesperson and Rajya Sabha MP Sudhanshu Trivedi alleged that the "facts" coming out in the case indicate that the Congress has no match in "inventing new ways of corruption and cheating".
"Be it inventing new ways of corruption or setting new benchmarks of corruption, the Congress party is today a living proof that no one can match them. Breaking their own previous records, they have now set a new record," Trivedi said.
The BJP functionary referred to media reports, saying that a person sitting in Dubai has claimed that he is the owner of the betting app, and he has also clearly talked about giving money to Chhattisgarh chief minister Baghel and his associates. "Given the new revelations coming in, it won't be an exaggeration to say that the way the Congress is inventing new methods of corruption and cheating, the Chhattisgarh government has perhaps added a new dimension to it. Perhaps it is leaving behind infamous international thugs like Natwarlal and Charles Sobhraj also," he alleged.
The Enforcement Directorate (ED) on Friday claimed that a forensic analysis and a statement made by a 'cash courier' have led to "startling allegations" that Mahadev betting app promoters paid about Rs 508 crore to Baghel so far, and that "these are subject matter of investigation".
The alleged agent, 38-year-old Asim Das, has been arrested by the agency in Raipur after it recovered Rs 5.39 crore cash from him. He was allegedly sent by the app promoters from the UAE "especially, to deliver large amounts of cash for electioneering expenses of the ruling Congress party".
"Bhupesh Baghel and Rahul Gandhi both have no other option but to clarify where this money came from… Congress should clearly give a reply to the question as to what is the relation between this corruption and the Gulf countries," the BJP leader said.