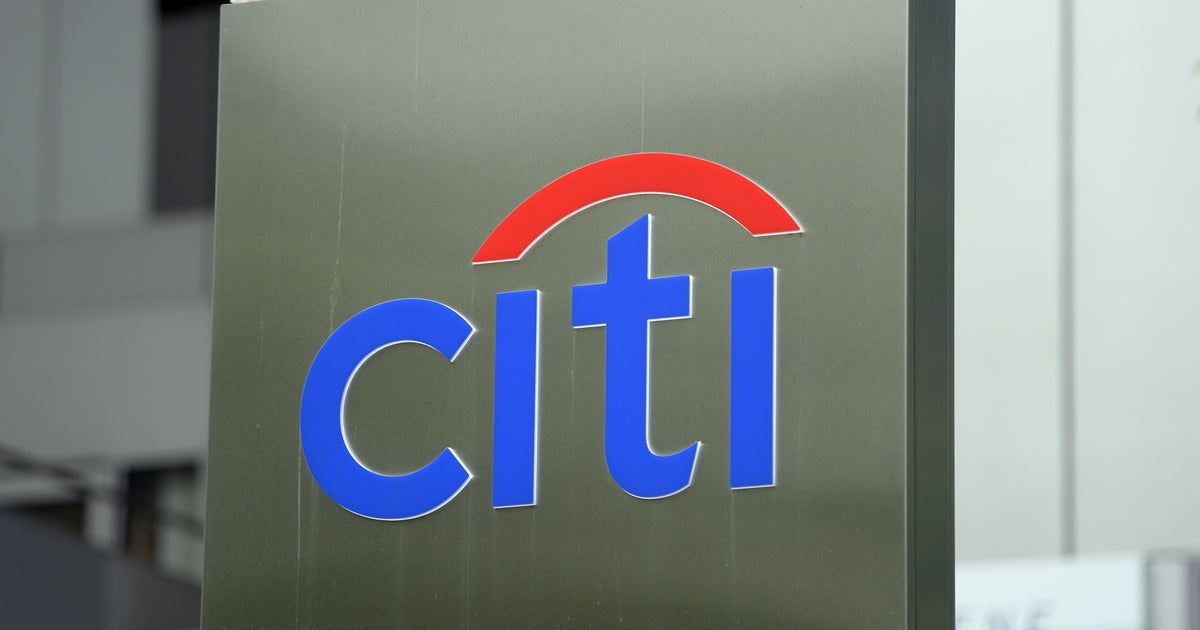 Citigroup for years illegally discriminated against credit-card applicants who the bank identified as Armenian-American, according to U.S. financial regulators.
Officials with the Consumer Financial Protection Bureau (CFPB) said Wednesday that Citi trained employees to deny applications from people with last names ending in "yan" or "ian" — the most common suffix in Armenian last names — as well as applications that originated from Glendale, California, which is home to a large Armenian-American population. 
Bank workers also hid their wrongdoing by purposely not taking notes or recording the conversations they had with Armenian-American consumers, the CFPB charged in revealing the findings of an investigation that focused on credit-card applications Citi received between 2015 and 2021. 
"The CFPB found that Citi purposefully discriminated against applicants of Armenian descent, primarily based on the spelling of their last name," CFPB Director Rohit Chopra said in a statement. "Citi stereotyped Armenians as prone to crime and fraud. In reality, Citi illegally fabricated documents to cover up its discrimination."
Citi is the nation's third-largest bank, with $1.7 trillion in assets. 
The credit card denials took place when people Citi employees assumed were Armenian-Americans applied for the Wall Street giant's co-branded credit cards with American Airlines, Best Buy, Home Depot and others, not Citi's own credit card, the CFPB said. Citi employees also gave false reasons when some Armenian-Americans asked why their credit card application was rejected, the agency alleged.
In a consent order, the CFPB said some Citi workers refereed to credit applicants with ethnically Armenian names as "Armenian bad guys" or the "Southern California Armenian Mafia."
Denying credit to a group of people because of their nationality is illegal under the Equal Credit Opportunity Act of 1974. Citi will pay a $24.5 million fine and $1.4 million to affected consumers, the CFPB said. 
Citi's explanation
Citi apologized, while neither admitting nor denying the details from the CFPB's investigation, according to the consent order. The company said a statement that only a small number of its California employees engaged in the discriminatory practices. 
Citi also said some employees were trying to stop potential fraud due to what it called a "well-documented Armenian fraud ring operating in certain parts of California" that often involved individuals running up credit card debts, then leaving the country. 
"We sincerely apologize to any applicant who was evaluated unfairly by the small number of employees who circumvented our fraud detection protocols," Citi said. "Following an internal investigation, we have taken appropriate actions with those directly involved in this matter, and we promptly put in place measures to prevent any recurrence of such conduct."
In a call with reporters, Chopra also expressed concern with how Citi manages its many business lines, noting that the company has broken consumer financial protection laws several times in recent years. In 2018, for example, Citi paid $335 million to 1.75 million credit card holders for violating the Truth in Lending Act. And in 2015, the bank paid nearly $750 million for deceptive and unfair practices related to credit card add-on products, according to the CFPB.
"I am concerned about Citi's longstanding problems when it comes to managing its sprawling lines of business," Chopra said. "The public has provided Citi with very large bailouts because of its past management failures. It is unfair for consumers to continue paying the price."
— The Associated Press contributed to this report.