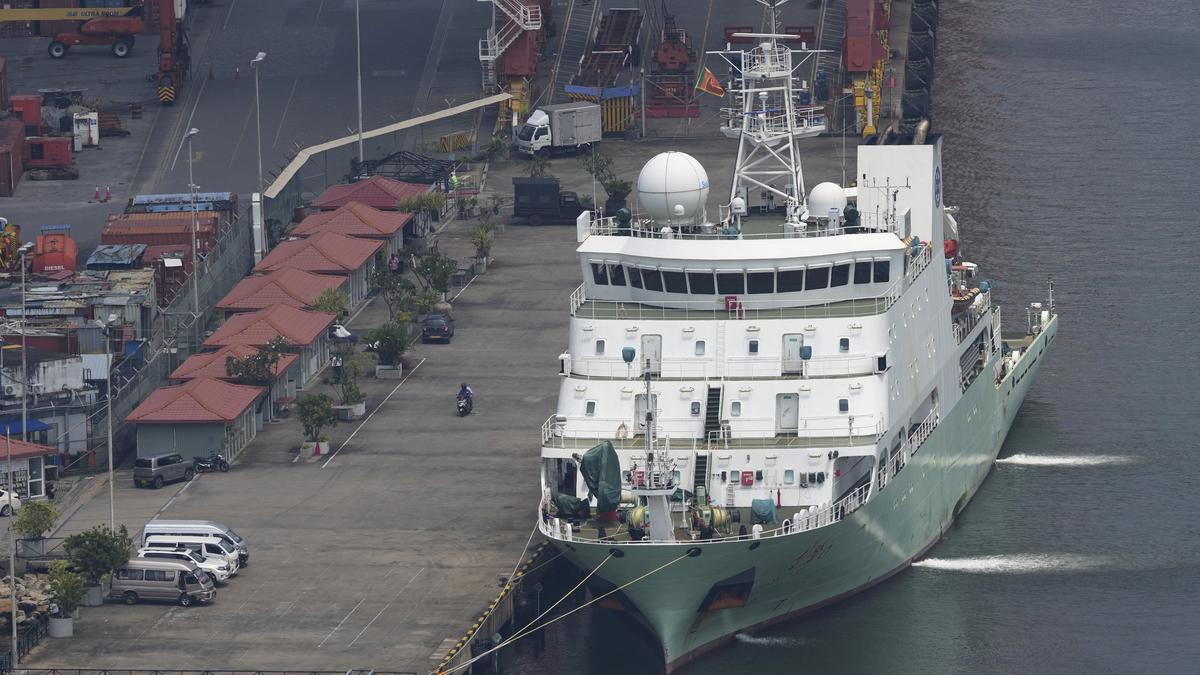 Chinese research vessel Shiyan 6, which arrived in Colombo last week amid concerns raised by India and the United States, is set to begin its two-day research off the Sri Lankan coast today, Sri Lankan authorities said.
The research will be pursued off Sri Lanka's western coast, and in collaboration with Sri Lanka's National Aquatic Resources Research and Development Agency (NARA) and the University of Ruhuna, according to a spokesperson of the Ministry of Foreign Affairs in Colombo. Asked about the nature of research, the spokesperson told The Hindu: "It is marine scientific research." The Ministry had earlier said the vessel was at the Colombo port for "replenishment".
Research ship Shiyan 6 was added to China's fleet of marine research vessels in December 2020. Said to be the country's first scientific research vessel focusing on geophysical exploration, it is scheduled to operate at sea for about 80 days, with 13 research teams onboard pursuing 28 scientific research projects across 12,000 nautical miles, the state-run China Global Television Network reported in September.
Both, India and the US raised concern over the vessel's visit, as the two countries had done in the past, around earlier visits of Chinese vessels. Sri Lankan media reported that the issue also came up in talks held by President Ranil Wickremesinghe in Beijing earlier this month.  
In September this year, 'INS Delhi', India's first indigenously built destroyer undertook a goodwill visit to Sri Lanka. Last week, 'ROKS Gwanggaeto the Great' of the Korean Navy and more recently, Japan Maritime Self-Defense Force (JMSDF) destroyer AKEBONO (DD 108) arrived at the Trincomalee harbour, located on Sri Lanka's north-eastern coast, on an official visit.