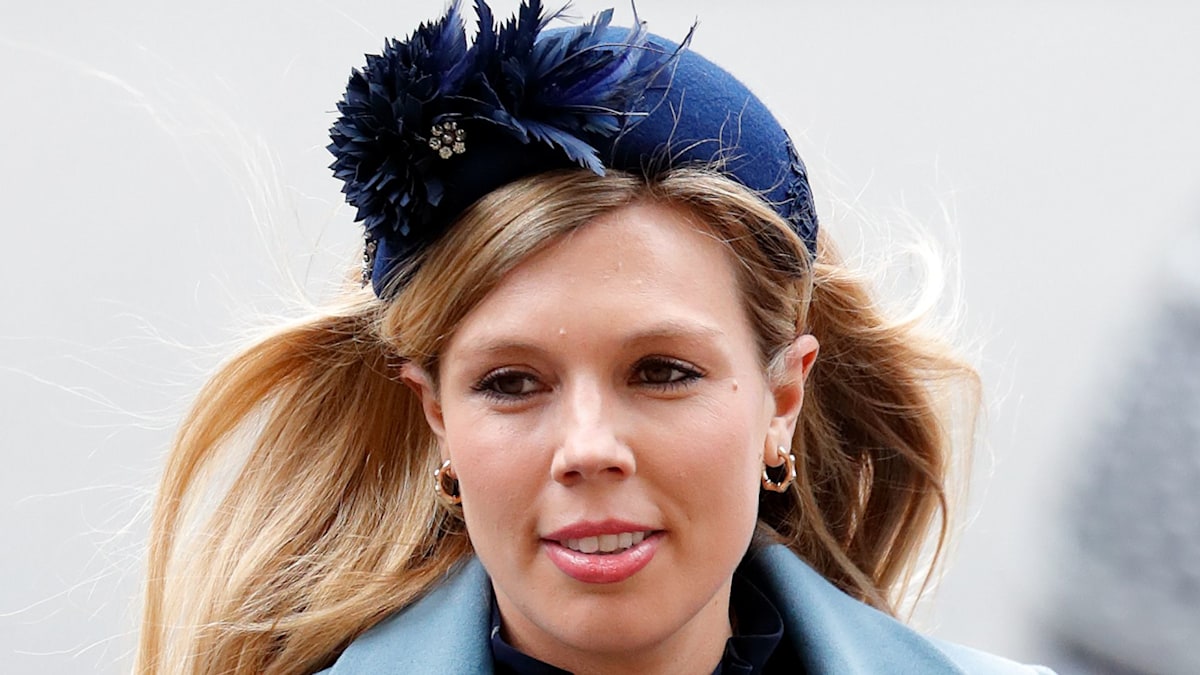 Boris Johnson's wife Carrie has shared a fresh glimpse inside her lavish family holiday with her adorable brood.
Over on her Instagram Stories, Carrie, 35, posted a sweet snapshot of her three-year-old son Wilfred paddling in the sea with a large surfboard. The youngster looked adorable as he tentatively reached out with his hand and approached the board.
In a second picture, meanwhile, Carrie shared a sun-soaked photograph of herself reclining on a sun lounger in a pair of ripped denim shorts. The mother-of-three appeared to be in her element as she enjoyed a moment of R&R whilst armed with a book.
Elsewhere, Boris' wife included a breathtaking image of a swanky outdoor pool surrounded by luscious palm trees. Whilst she didn't reveal the family's holiday destination, if Carrie's photos are anything to go by, the family have jetted off to a tropical paradise filled with sea and sunshine.
Carrie's latest string of photos come after she delighted fans with a sweet clip of her baby son Frank embracing Halloween.
Gearing up for the spooky celebration, the doting mother posted a video of her tiny tot sitting inside a carved pumpkin whilst surrounded by faux cobwebs and plastic spiders.
Captioning the precious post, she penned: "It would be wrong not to," followed by a pumpkin emoji.
Unsurprisingly, her rare update sparked an immediate fan reaction, with Carrie's followers rushing to the comments section to share their thoughts.
"I think he's finding the pumpkin tasty. You need to start making pumpkin pie," one fan noted, while a second added: "What a sweet little pumpkin, both literally and figuratively."
A third wrote: "Haha that's hilarious bless his little toes," and a fourth chimed in: "Oh my god this is TOO cute!!!" followed by a heart-eye emoji.
As well as their latest arrival, Frank, Carrie, and her husband, Boris, share two more children, Wilfred, three, and Rommy, one.
The loved-up couple are raising their expanding brood in the heart of the Oxfordshire countryside.
Their stunning £3.8 million mansion, Brightwell Manor, is hidden within the depths of the scenic village Brightwell-cum-Sotwell. It houses nine bedrooms, five bathrooms, six reception rooms and five acres of land.
The Grade II-listed house also boasts a guest cottage, a tennis court, a walled garden, two stables and even a moat!
Carrie appears to relish spending time in the family's walled garden. In snaps shared to Instagram, the mother-of-three revealed they have their very own fruit and vegetable patches where they grow fresh produce such as rhubarb.