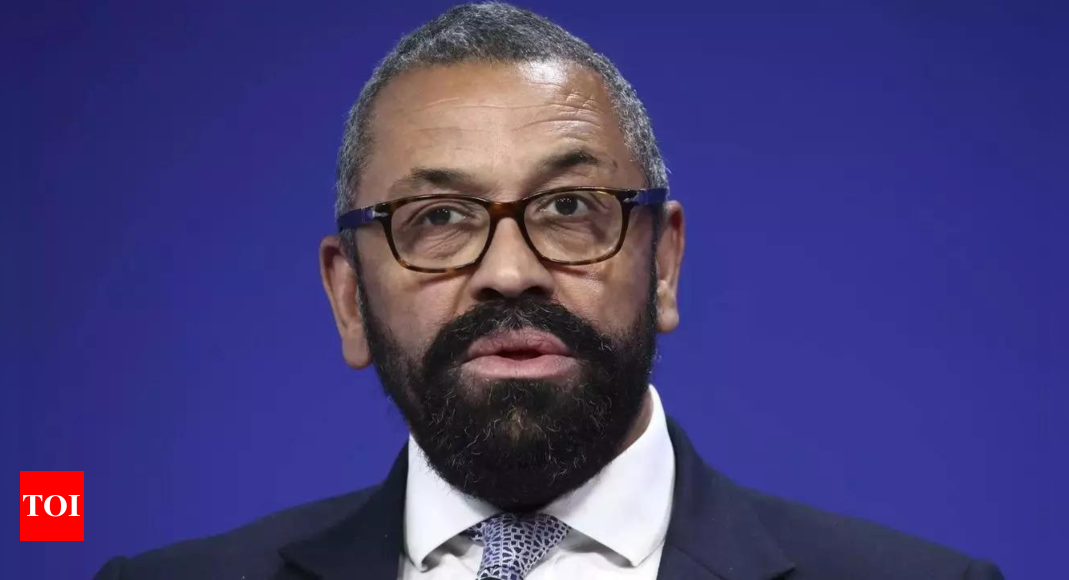 ABU DHABI: Britain is trying to arrange a temporary cessation of hostilities in the
Gaza
Strip so that more humanitarian aid can be delivered to the besieged Palestinians, its foreign secretary said on Monday.
Aid supplies to Gaza have been choked since
Israel
began bombarding the densely populated Palestinian enclave in response to a deadly attack by the militant group Hamas on October 7.
British Foreign Secretary James Cleverly said that humanitarian aid was trickling into Gaza but the volume needed to be increased significantly.
"We're working extensively with the Egyptians, with the Israelis, and others to try and have a humanitarian pause, temporary pause so that we can get that humanitarian aid to the people that need it," Cleverly told Reuters at the British Ambassador's residence in Abu Dhabi.
However, he stopped short of calling for a full ceasefire in the conflict.
Israel has so far rejected international calls, including by the United Nations, for a humanitarian pause to its bombardment of Gaza that has displaced one million people and killed more than 8,000, according to Palestinian health authorities.
Israel took action after Hamas gunmen mounted a cross-border assault on October 7. Israeli authorities say the militants killed some 1,400 people and took at least 239 hostages.
Cleverly is due to meet with United Arab Emirates Foreign Minister Sheikh Abdullah bin Zayed Al Nahyan later on Monday.