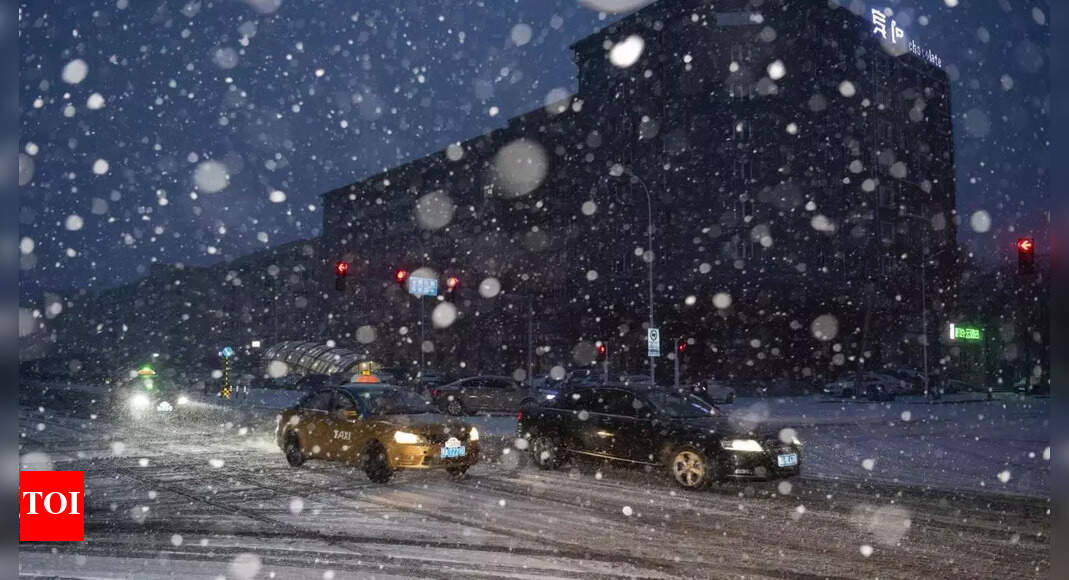 BEIJING: Blizzards sweeping through central
Mongolia
since last Friday have killed eight and left one missing, China's official Xinhua news agency reported on Monday, citing Mongolian emergency management authorities.
Rescuers have been searching for 46 people after blizzards hit multiple Mongolian provinces, Xinhua said, adding 37 of those missing have been found.
The hardest-hit areas in central Mongolia were blanketed by snow up to 34 cm (13.4 inches) thick, Xinhua said, citing Mongolia's National Agency for Meteorology and Environmental Monitoring.
Blizzards are expected to continue in the coming week in most parts of Mongolia, including the capital Ulaanbaatar, the news agency said, as local herdsmen, construction workers and drivers were urged to take extra precautions against possible disasters.