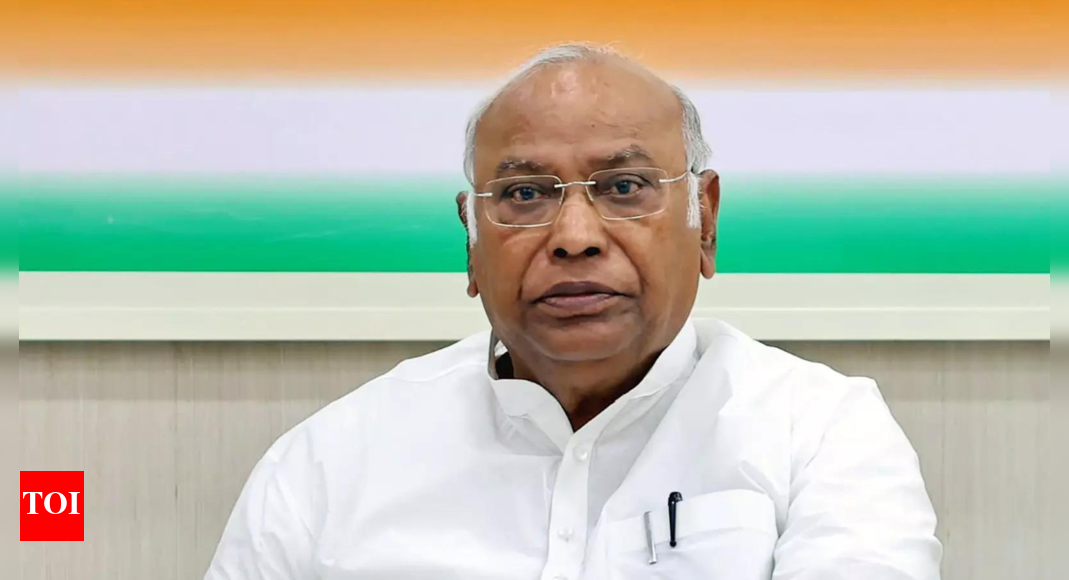 HYDERABAD: In a major boost to Telangana Congress ahead of the assembly election, several politicians from BJP, including former MP and ex-MLA Komatireddy Raj Gopal Reddy, and BRS joined the party in the presence of AICC president Mallikarjun Kharge in New Delhi on Friday.
Besides Raj Gopal and ex-MLC Kapilawai Dilip Kumar of BJP, BRS politicians who joined Congress are: former minister Motkupalli Narasimhulu, former MLA Enugu Ravinder Reddy, former MLCs Nethi Vidyasagar, Santosh Kumar and Akula Lalitha, and Neelam Madhu.
Speaking to the media later, Raj Gopal said the people of Telangana have decided to reject the corrupt BRS government."My main objective of joining the BJP was to bring down the BRS government. But I realised in the BJP that no action is being taken by the saffron party-led Centre against the KCR government. I came back into the Congress with the main objective of defeating the KCR-led BRS, saving democracy and the people of Telangana," he said.
Raj Gopal further said a vote to BJP was a vote to BRS and a vote to BRS was a vote to BJP.
"Posts and positions are not important to me. The Congress wave has started in Telangana and the people have decided to bring down KCR family rule. Let anyone blame me or accuse me of changing parties at will, but my main objective is defeating the BRS and working for the welfare of the people of Telangana," he said.