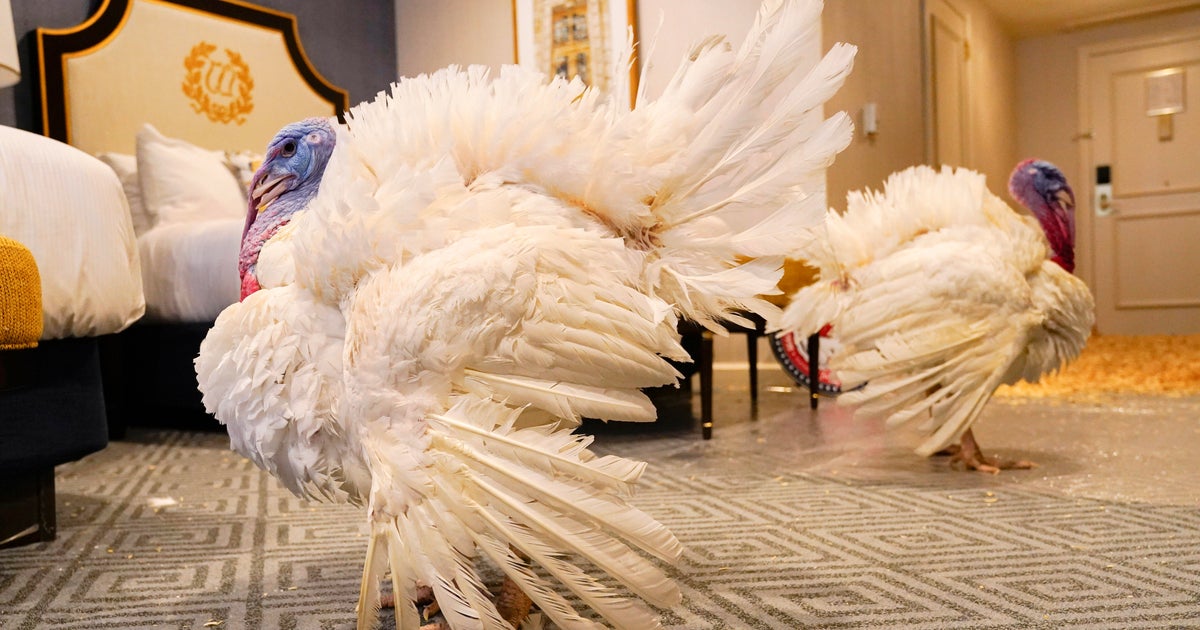 President Biden is set to pardon a turkey — or two — Monday as the White House celebrates the 76th anniversary of the National Thanksgiving Turkey ceremony, one of the time-honored, albeit quirky, White House traditions. 
This year's turkeys are named Liberty and Bell, and as is the custom, they've been staying in a room at the luxurious Willard Intercontinental blocks from the White House. They hail from Willmar, Minnesota, west of the twin cities. 
This year's turkey pardon ceremony happens to fall on Mr. Biden's 81st birthday, and the president doesn't have any other plans on his public schedule. The turkey pardon ceremony provides a moment of brevity to metaphorically roast the turkeys and D.C. politics at a time when the Biden administration is focused on the crisis in Israel and Gaza.
The origin of the presidential turkey pardon ceremony is a bit murky. President Harry Truman was the first president to hold a photo-op at the White House with a turkey he received from the National Turkey Federation and the Poultry and Egg National Board. The White House says Truman began the tradition, but that's a claim the Truman Library and Museum has disputed. It's also possible the ritual began with President Abraham Lincoln after his son urged his father to spare the bird they had planned to eat for Christmas. 
This year's turkeys were sent to the White House from the Jennie-O Turkey Store, and were hatched in July. 
Jennie-O says the turkeys have been "receiving the five-star treatment befitting turkeys of their stature." 
After the White House ceremony, Liberty and Bell will retire to a University of Minnesota farm in the Twin Cities. 
Thanks for reading CBS NEWS.
Create your free account or log in
for more features.