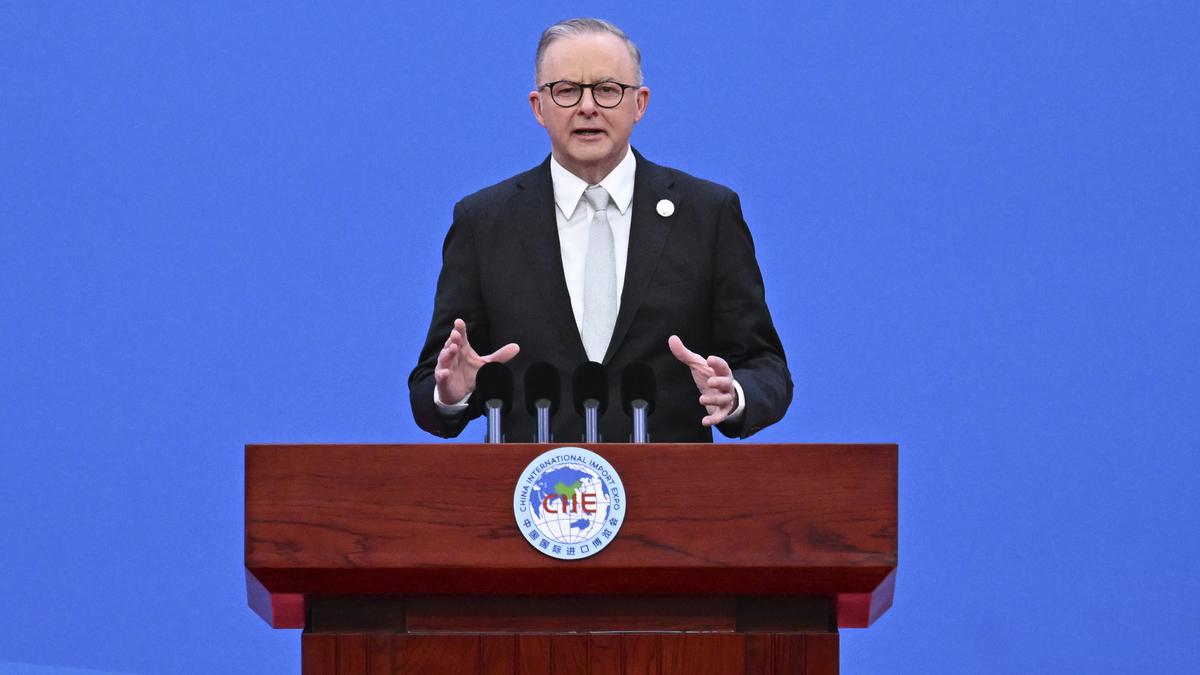 Australian Prime Minister Anthony Albanese struck an optimistic tone ahead of his meeting with Chinese leader Xi Jinping on November 6, calling for cooperation while emphasising that the two countries will continue to have differences.
Mr. Albanese is the first Australian Prime Minister in seven years to visit China as the two countries have recently begun to repair a relationship that had crashed over trade and security differences.
"What I've said is that we need to co-operate with China where we can, disagree where we must and engage in our national interest," Mr. Albanese said in Beijing. "I think there are promising signs we've already seen, a number of the impediments to trade between our two nations removed and an uplift already, substantial uplift in the trade between our two nations."
His visit is largely symbolic and comes near the 50th anniversary of the first trip by an Australian Prime Minister to the People's Republic of China. He is planned to meet with Xi later on Monday.
China and Australia's relations nose dived in recent years as suspicions of Chinese interference in Australian politics increased. China, in turn, was angered by Australia's call for an inquiry into the origins of the COVID-19 virus.
China levied official tariffs and unofficial trade barriers that are estimated to have cost Australian exporters up to 20 billion Australian dollars ($13 billion) a year for commodities such as coal, wine, beef, barley and lobsters.
In the past few months, China and Australia have publicly signalled that resolutions were in sight for the trade issues. Further, Australian journalist Cheng Lei was released in October after three years in detention under charges of espionage, a case that had come to be a focal point in the tensions.
Even as Mr. Albanese has largely sounded upbeat during his visit, Australia is still actively pursuing a security partnership with the United Kingdom and the United States that is viewed as countering China's influence in the region.