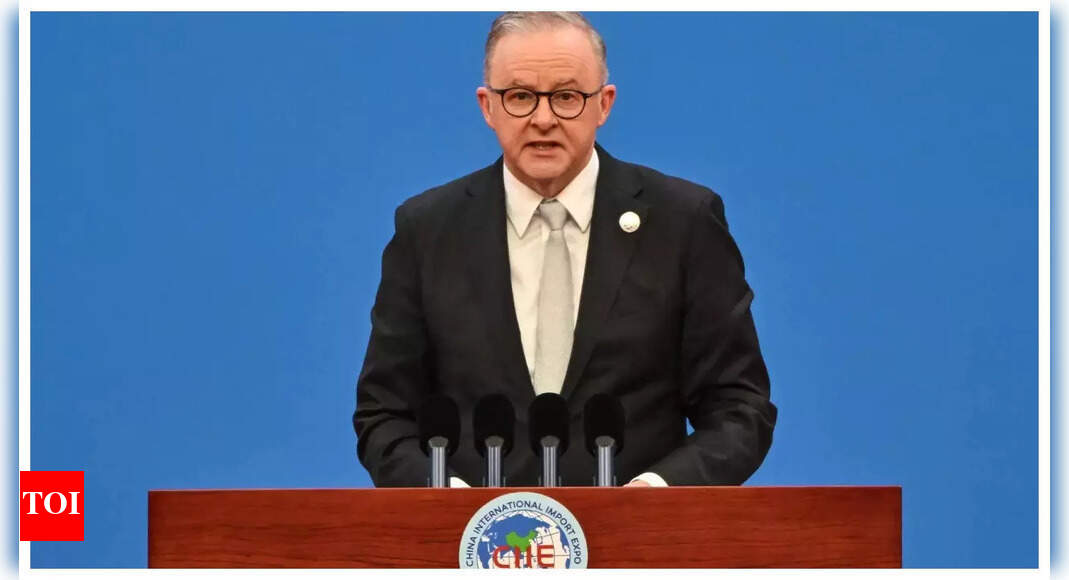 BEIJING: Australia's prime minister hailed "promising signs" of better relations with China on Monday, as he visited Beijing for landmark talks with Xi Jinping.
After years of deep rancour between the two trading partners,
Anthony Albanese
predicted a "constructive discussion" with China's leader and lauded recently improved trade ties.
"I think there are promising signs," Albanese said."We've already seen a number of the impediments to trade between two nations removed."
Albanese is the first Australian prime minister to visit China in seven years, and the visit has been seen as a stab at normalisation.
Beijing effectively put relations in deep freeze from 2020 to voice displeasure at a string of Australian policy decisions.
Canberra's move to ban Huawei from 5G contracts, its targeting of Chinese influence operations in Australia and a decision to challenge China on its handling of the Covid-19 pandemic all irked Beijing.
In response, China instituted a shadow ban on ministerial meetings and slapped punitive tariffs on a slew of Australian commodities ranging from coal, to barley, to wine.
Albanese, who leads the centre-left Labor party, took power in 2022 promising to steady the relationship with Australia's largest trading partner.
Speaking after touring the Temple of Heaven — one of China's most visited historic sites — Albanese said that the mood, and trade flows, had since improved.
He said there had been a "substantial uplift in the trade between our two nations" after China eased some import restrictions.
"We need to cooperate with China where we can, disagree where we must," he added.
"China is our most important trading partner. It represents more than 25 per cent of our exports and one in four of our jobs relies upon our trade. So it's an important relationship."