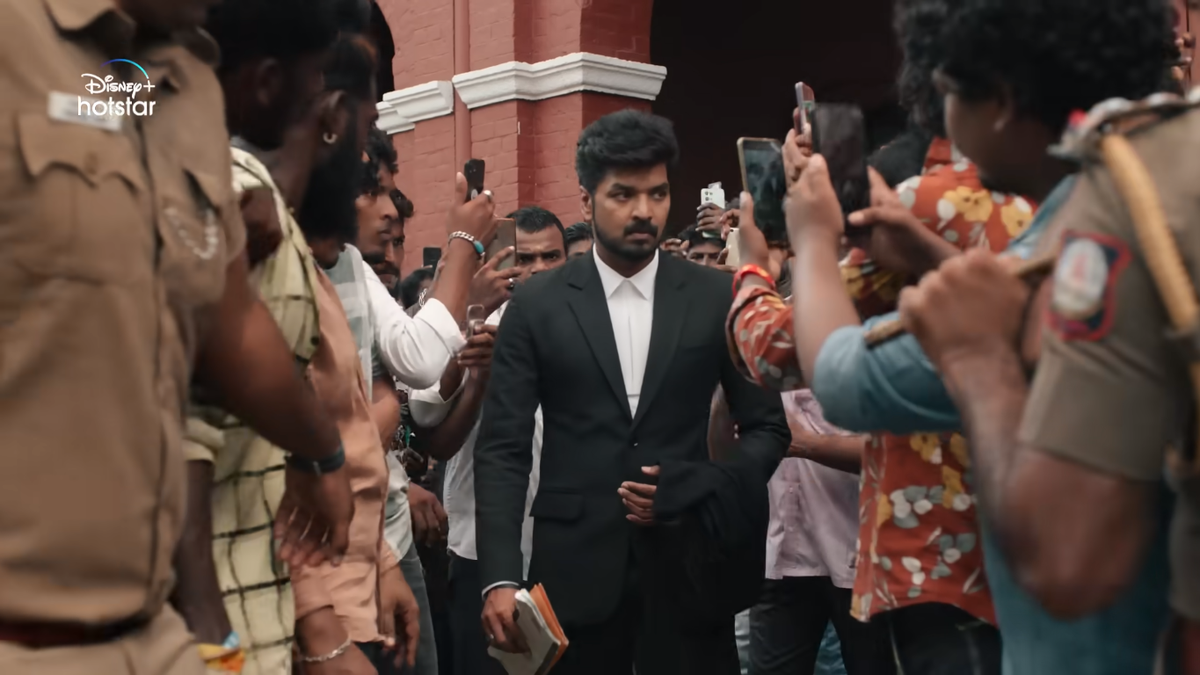 Filmmaker Arunraja Kamaraj's debut web series, Label, starring Jai and Tanya Hope, will premiere on Disney+ Hotstar on November 10, the streamer announced today.
The earlier released trailer of the series showed glimpses of a lawyer's fight against stereotyping people who hail from a certain neighbourhood. "If they can judge who I am based on where I hail from, it's not our neighbourhood that's needed to be changed but that stereotypical notion," says Jai in the trailer. Said to be a legal drama, the film is reportedly about Article 20 of the Indian Constitution.
Arunraja has also penned the screenplay while the additional screenplay and dialogues are by Jayachandra Hashmi. Label also stars Mahendran, Harishankar Narayanan, Charan Raj, Sriman, Ilavarasu and Suresh Chakravarthy among others.
Produced by Muthamizh Padaippagam, Label has music by Sam C S, cinematography by Dinesh Krishnan, editing by B Raja Arumugam and art direction by Vinoth Rajkumar.
Label marks Jai's second OTT title after 2020's Triples which is also streaming on Disney+Hotstar. On the feature film front, he's got Breaking News, films with director Gopi Nainar and Enoc and an untitled film with his Raja Rani co-star Nayanthara that's directed by Nilesh Krishnaa.