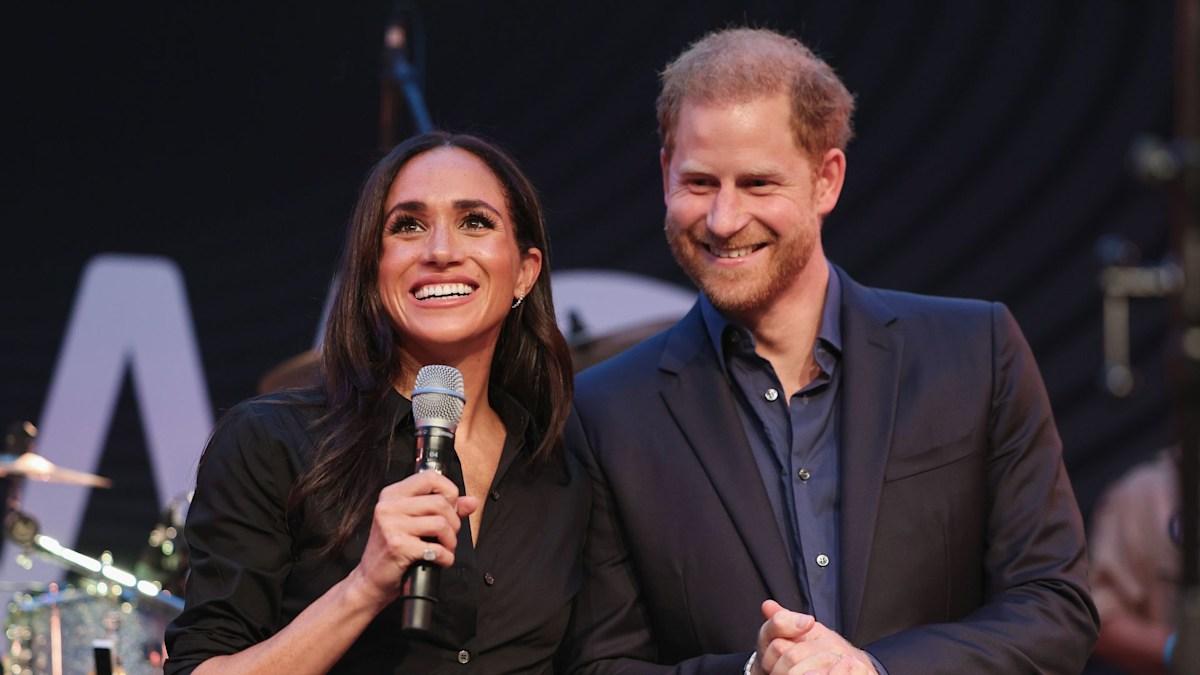 The Duke and Duchess of Sussex are bringing up their children, Prince Archie, four, and Princess Lilibet, two, in the US, and their future education is likely to be different than that of their royal cousins, Prince George, Princess Charlotte and Prince Louis.
Prince Harry, Meghan and Archie moved into their first family home in Montecito, California in July 2020 after the Sussexes made the decision to step back as senior royals.
Lilibet was born at Santa Barbara Cottage Hospital in June 2021, but like Archie, she holds dual citizenship of the US and the UK.
Early education in America includes daycare and preschool, which Archie currently attends. Like nurseries in the UK, parents usually have to pay for daycare.
HELLO! takes a look at the differences and similarities between the UK and US education systems.
When do children start school in the US?
Preschool can start as early as the age of two and helps to prepare little ones for kindergarten.  
Children in the UK usually start compulsory education (reception class) in September after they have turned four.
In the US, it's slightly different as children begin elementary school in kindergarten at around the age of five or six.
Where will Archie and Lilibet go to school?
While Harry was educated at private schools, including Ludgrove and Eton College, he and Meghan may decide to enrol Archie and Lilibet at a state school.
Montecito resident Richard Mineards previously shared some insight with HELLO!'s A Right Royal Podcast about the kind of education the young royals could have in California.
"We have very good schools, which are not like England public schools but they're state schools. And we have a very good one called Cold Spring School which has got great ratings and that's in their catchment area," Richard revealed.
He added: "So if Archie then follows through getting a state education, the next stop after this pre-school he goes to is going to be some sort of junior school. We have a very good junior school here called Montecito Union School which is very, very good, has a lot of Tony names attending, children of the rich and famous. Then, as I say, he could go to Cold Springs or maybe they'll say that 'Hey, we want to follow a private education'."
And if Harry and Meghan opted for private education for their children?
Richard said: "Obviously, Harry was at Ludgrove and then at Eton College and they might go the private route, which will be something like Laguna Blanca or Cate School, which are very good private schools – so it's really up to them what kind of path they take on educating the children. I mean, they've got the money to do it. But maybe Meghan would like to follow her normal roots and do it the state school way."
What is the American curriculum like?
As Archie and Lilibet move through the US education system (which typically follows elementary school, middle school and high school), the curriculum is not too dissimilar to the education system in the UK.
However, Math and Science in the US are taught sequentially rather than simultaneously, so physics in one grade, followed by chemistry in the next year.
Students in the UK study for their GCSES from the age of 14, with education becoming more specialised at the age of 16, when pupils take three or four subjects for A-Level study.
A-Level results usually determine which university course a student will be accepted onto.
George, Charlotte and Louis have always attended fee-paying schools, which can set their own programme of learning, but pupils still sit GCSE and A-Level exams.
Future king George will sit his ISEB Common Pre-tests in November, which are usually taken when pupils are in Year Six or Seven. The four tests include mathematics, English (reading, comprehension and grammar), verbal reasoning and non-verbal reasoning.
George isn't likely to move schools until the age of 13, but entrance exams are usually sat three years in advance.
Learn more about George's academic future and the ideal school for him in our royal education episode of A HELLO!'s A Right Royal Podcast…
In the US, at the end of high school, students apply for colleges based on their grades from four years of their high school education known as GPA (Grade Point Average), results from either SAT or ACT exams, as well as extracurricular activities and personal achievements.
If Archie and Lilibet wanted to apply to a British university, most establishments accept SAT scores.