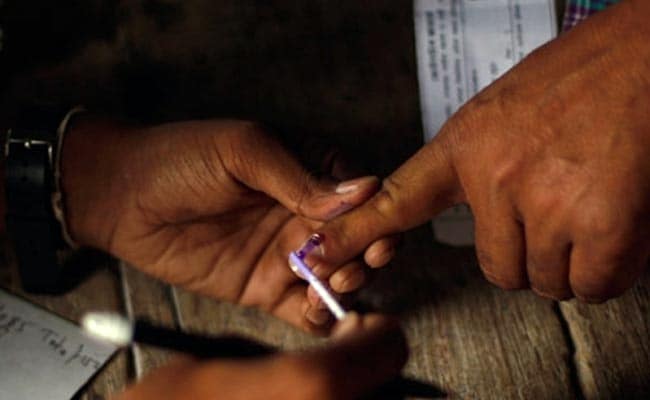 Raipur:
Voting for the first phase of Assembly polls for 20 seats, several of them in Naxal-affected Bastar division, in Chhattisgarh will take place on Tuesday, with poll officials stating that 25,249 personnel have been deployed for the purpose.
Voting will be held between 7am and 3pm in 10 seats, namely Mohla-Manpur, Antagarh, Bhanupratappur, Kanker, Keshkal, Kondagaon, Narayanpur, Dantewada, Bijapur and Konta, they said.
Votes will be cast between 8am and 5pm in Khairagarh, Dongargarh, Rajnandgaon, Dongargaon, Khujji, Pandariya and Kawardha Bastar, Jagdalpur and Chitrakot, the officials added.
In the first phase, the fate of 223 candidates, including 25 women, will be decided by an estimated 40,78,681 voters, comprising 19,93,937 male, 20,84,675 female and 69 third-gender persons. As many as 5304 polling booths have been set up for the first phase.
A release issued from the office of the state's Chief Electoral Officer (CEO) said 25,429 polling personnel have been deployed for the first phase of polls.
"A total of 156 poll parties have been sent to Sukma, Bijapur, Dantewada, Kanker and Narayanpur districts on board helicopters, while 5,148 polling teams have been sent to respective booths by buses. Of the 5,304 booths, web casting facility will be available in 2431," the release said.
A senior police official said 60,000 security personnel, including 40,000 from Central Armed Police Forces (CAPFs), have been deployed for smooth conduct of polls in 12 constituencies of Naxal-hit Bastar division.
Of the 20 seats, 12 are reserved for Scheduled Tribes and one for the Scheduled Caste category. The highest number of contestants is in Rajnandgaon constituency (29) while the lowest number of candidates is seven each in Chitrakot and Dantewada seats, polls officials said.
Chhattisgarh Congress chief and MP Deepak Baij (Chitrakot), ministers Kawasi Lakhma (Konta), Mohan Markam (Kondagaon) and Mohammad Akbar (Kawardha) as well as Chhavindra Karma (Dantewada). who is the son of late leader Mahendra Karma, are among prominent candidates from the ruling party in the first phase.
For the BJP, former chief minister Raman Singh is contesting from Ranjangaon against the Congress' Girish Dewangan, chairman of Chhattisgarh State Mineral Development Corporation.
Other prominent faces from the saffron party include four former ministers Lata Usendi (Kondagaon seat), Vikram Usendi (Antagarh), Kedar Kashyap (Narayanpur) and Mahesh Gagda (Bijapur), as well as former IAS officer Neelkanth Tekam from Keshkal.
The Aam Aadmi Party's state unit chief Komal Hupendi will contest from Bhanupratappur seat, while MLA Anup Nag, after being denied a ticket by the Congress, is fighting as an Independent from Antagarh seat.
The Congress holds 19 of these 20 seats, including two it won in bypolls. In the 2018 Assembly polls, the Congress had won 17 of these 20 seats, the BJP two and the Janata Congress Chhattisgarh one.
The first phase of campaigning saw Prime Minister Narendra Modi attacking Chief Minister Bhupesh Baghel over the alleged Mahadev betting app scam, while other leaders of the Bharatiya Janata Party spoke on religious conversion, deteriorating law and order and corruption.
BJP leaders made it a point to tell people at rallies that their party's promises are "Modi's guarantees".
The Congress based its campaign on the slew of welfare schemes of the Baghel government for farmers, women, tribals and Dalits as well as a promise to waive farm loans if it retains power.
It also attacked the BJP-led Centre for "handing over" resources to "industrialist friends".
The Congress has 71 seats in the 90-member Assembly. In the 2018 polls, it had inflicted a crushing defeat on the BJP, which had been ruling the state since 2003. 
(Except for the headline, this story has not been edited by NDTV staff and is published from a syndicated feed.)