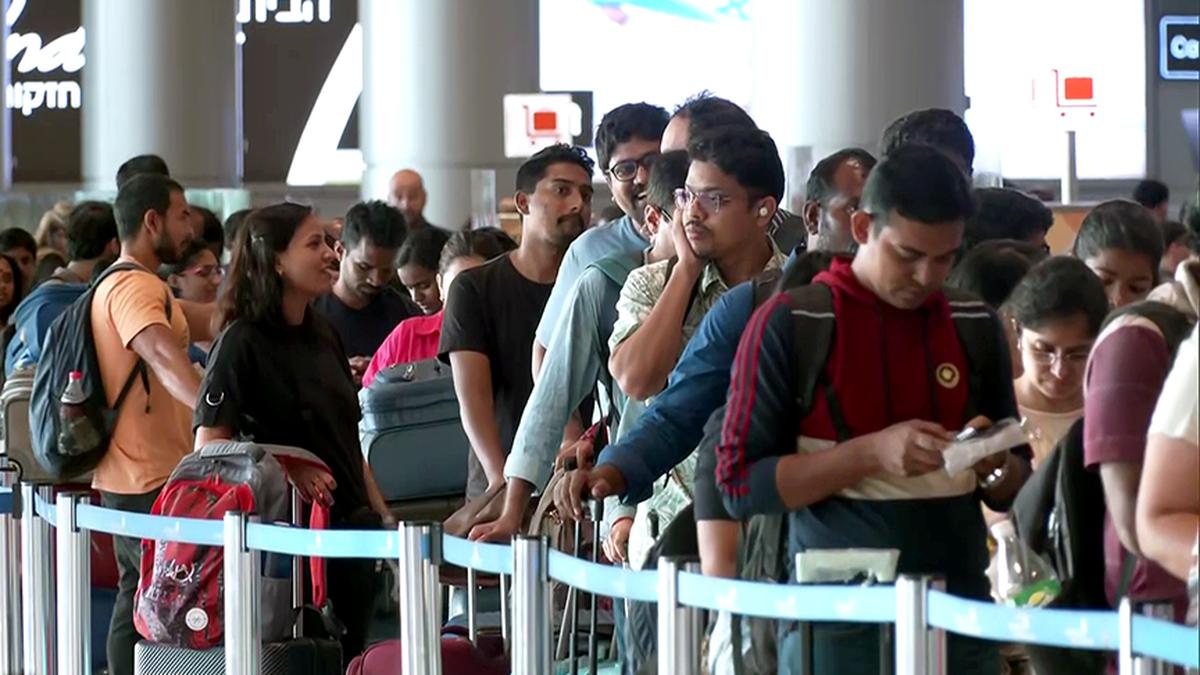 A special flight carrying 143 persons, including two Nepalese citizens and four infants, wanting to leave Israel amidst the Israel-Hamas conflict, left for India on Sunday as part of 'Operation Ajay'.
It was the sixth flight as part of Operation Ajay launched on October 12 to facilitate the return of those Indian nationals who wish to return home following the brazen attacks on Israeli towns by Hamas militants from Gaza on October 7.
Eighteen Nepalese nationals were earlier accommodated on the special flight last Tuesday.
The voluntary departure of Indian nationals was necessitated after armed Hamas militants based in the Gaza Strip launched an unprecedented attack on Israel by land, air, and sea on October 7.
So far, five chartered flights from Tel Aviv arrived in Delhi with nearly 1,200 passengers, including children.
Since the start of hostilities, nearly 4,400 Palestinians have been killed.
According to official Israeli sources, at least 1,400 Israelis and foreign nationals have been killed in Israel.